My commitment to self-healing is my life's work, and journaling is a powerful way to engage our feelings, release them, free them, and ultimately free ourselves and make space for the love and compassion that resides within our hearts.
These are the vibrations that are helpful for heart healing.
I use journaling as one of my favorite healing and self-care methods. Its free, and we can easily access this powerful tool anytime.
In my new e-guide, The Heal SVT Naturally Approach, I pose reflective journaling questions throughout the guide.  I discuss the emotional aspect of SVT and how old emotions, repressed emotions, old anger, hurt or resentments can all contribute to SVT. This weekend, I want to take some of those questions further and invite you to go deeper since I am working on some deeper questions myself. Healing our old pain, emotions and inner critic is a part of Healing SVT Naturally. 
I have been working on changing some of the habits that no longer serve me. I noticed some old critical feelings coming up as I remove the habits that I have been using to cover those feelings up. I'm a little surprised at just how strong my inner critic can self-judge, self-critize, and be mad at myself for decisions I've made or mistakes I've made in the past. If you suffer from any of this as well, join me in doing some writing….
Remember whatever is coming up is doing so because it is ready to be healed. Be as honest as possible to get the most out of your self-healing journaling time. And try not to be afraid. It is through the tears or sadness that the light is able to break through. Tears are so healing. Get a tissue box ready!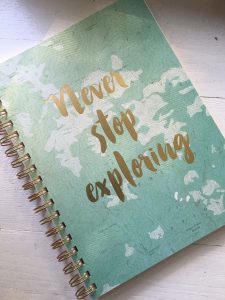 Journaling questions: 
Do you criticize yourself? How often? Every day? All day? Sometimes? How harshly? 

Do you criticize the people you love? How often? 

Do you believe that negative self-talk is a form of self-abuse? 

What are the things you criticize yourself for? 

Make a list of all the things you are mad at yourself for or "Hate" yourself for. 

Make a list of the things that you wish you did differently. 

Do you criticize yourself for the same things over and over again? How many years have you been criticizing yourself for the same things? 

Do you learn your life lessons easily or do you find yourself repeating the same things with different people or circumstances over and over again? 
What are 3 of the main lessons that 2017 held for you? 

What are 10 ways that you think you can ease the self-criticism or self-hatred? ( Not heal it, stop it or get rid of it, just ease it?) Some of my examples were: Visualization Meditations, Journaling, Being fully present when making decisions, A yoga practice, Aromotherapy: specifically using frakencinse from young living oils, Laughter, Appreciation, Adventure, Deveopling a non-harming practice, and raising my standards. (and p.s. I can't wait to talk about all of these more with you this year! 

When you were a child can you imagine criticizing yourself or someone you loved? 

How did you express LOVE when you were a little child? Under 8 years old? 

What is something loving and kind that you can do for yourself this weekend? 

How can you create more space for journaling in 2018? 
If you like journaling, you may like my SOUL Journaling e-guide available on my other website, www.LauraMadrigano.com. 
If you like exploring all of the less obvious SVT contributors, consider reading

The Heal SVT Naturally Approach,

my 72 page foundational guide that leads you to many areas to explore for SVT healing.