or you can submit an Email to Us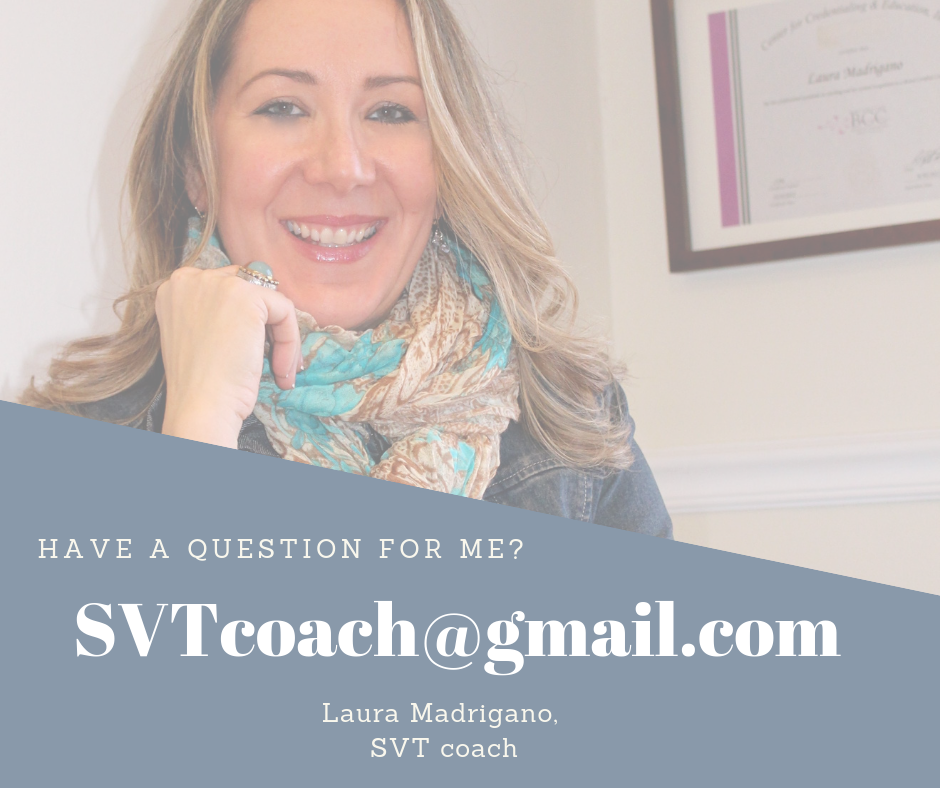 20 min FREE SVT consult for 3 Month Private Coaching
This is the link for people to book their 20 minute meet and greet who are authentically considering hiring Laura as their private Integrative Nutrition Health Coach.
This link is NOT for private questions, or to discuss your personal SVT case. Those are discussed after a full health history and 7 day tracker is paid for and submitted. Please VIEW the MY SVT Services page HERE, and read through the details of the private 3 month coaching to be sure if you are serious about making this type of commitment. Coaching is a major investment in your health and future and is not for everyone. If you cannot afford to hire a private coach, there are OTHER options to work with me. Please consider the group coaching, e-guides and peer support FB group along with my FREE articles, resources pages, and you tube channel.
I ONLY do free consults via VIDEO chat. This can be done from anywhere in the world. I DO NOT under any circumstances, do phone calls. ONLY VIDEO. These can be done via FB video, skype video or ZOOM.
Book your first Appointment
I work with people from anywhere in the world.