SVT Prevention RECIPES + Remedies
Exciting developments…we are building a recipe page!
This page will be filled with naturally gluten free recipes, ideas, kitchen tips and more!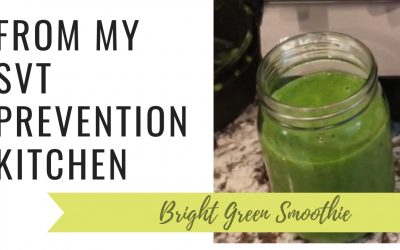 Another smoothie recipe from my SVT Prevention Kitchen... Bright Green Smoothie for SVT Prevention I start my day, almost every day, with a large smoothie. In today's smoothie I kept it super simple....This one has: Ripe bananas ( one per person) Large handful 1-2...
Also check out my YOU TUBE Videos for Meal Prep & Ideas
Check out my YOU TUBE CHANNEL for recipes, Videos, Meal Prep and more