SVT Diet
What you eat matters!
FOOD is one of the FREE TOOLS within your CONTROL to HELP you drastically REDUCE AND PREVENT SVT. Below are all of my articles and videos on the subject to help you…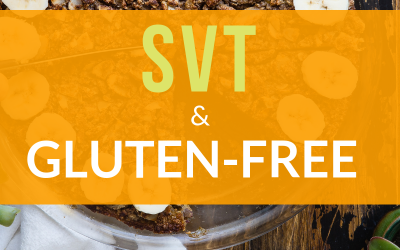 SVT and Gluten-Free e-guide Release date: February 15th 2019 The journey out of my chronic health issues and debilitating SVT that lead to my self-discovery for long-term healing had a lot to do with my diet and discovering that I had gluten sensitivity. Many people...
read more