A WHOLE Body Integrative Approach to SVT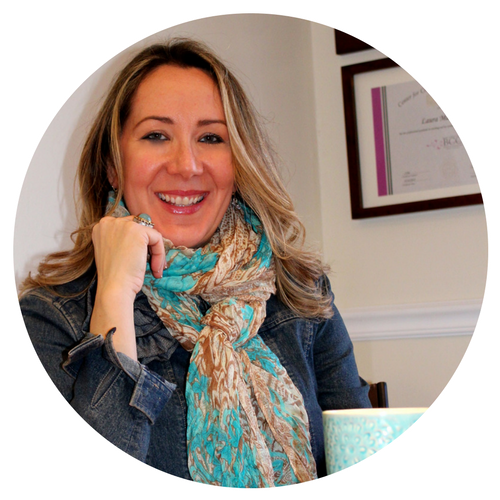 Hi! I'm Laura
I use to suffer with SVT and the debilitating anxiety that goes along with it. I was afraid to leave my home out of fear of having an episode, and was even scared to drive and be alone with my kids. I didn't feel comfortable having ablation and also did not want to be on life long medication. My options felt limited and I was determined to figure out more natural ways to manage my SVT. Since I always leaned toward a holistic approach to health, I decided to apply that philosphey to SVT.  I was amazed to find that CHANGING MY DIET (and my MINDSET),  discovering and treating my FOOD SENSITIVITIES, making SELF-CARE a non-negoatiable and LISTENING TO MY HEART would FREE me of Supraventricular Tachychardia. Today, I help others learn about the phsyical, emotional, spiritual and energetic causes of SVT and the lifestyle TREATMENT options that are available to help you prevent SVT and related conditions.
You have a lot more options than you think…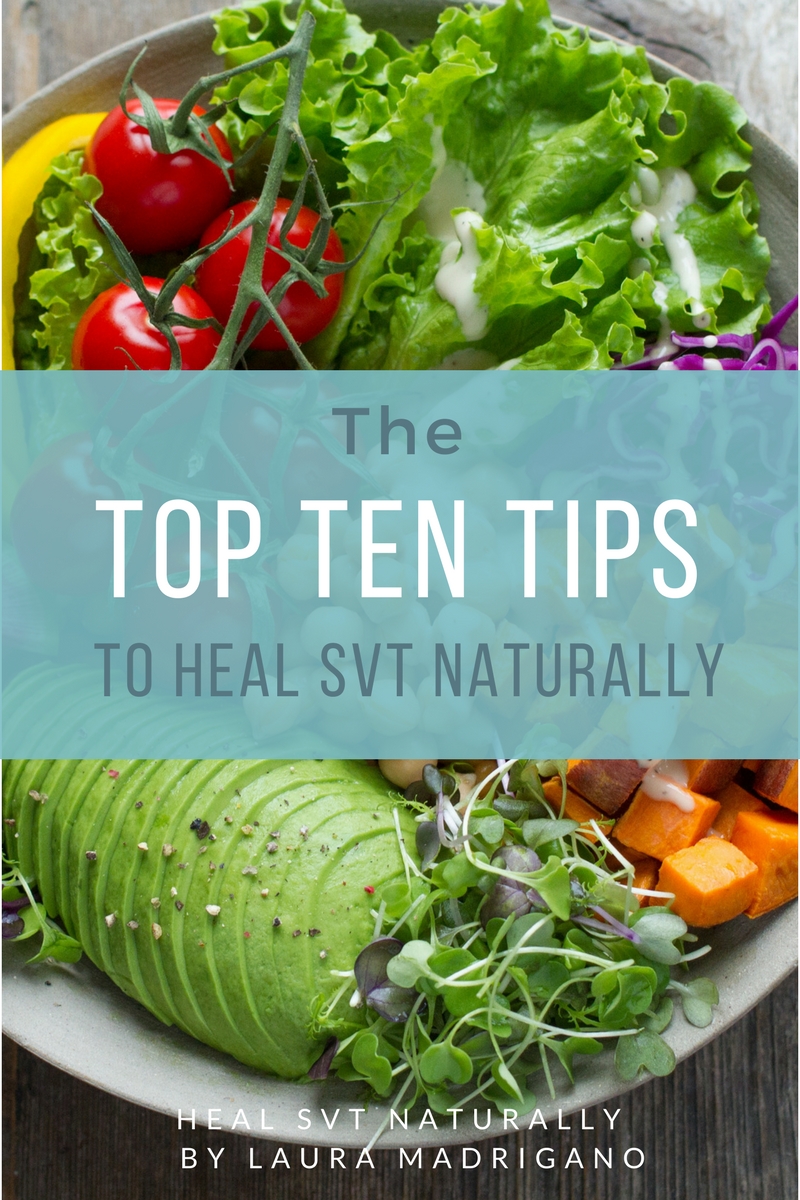 Start with my TOP TEN TIPS…it's FREE!
I used to experience daily, weekly and monthly SVT episodes.
I studied my behaviors and finally started to connect the dots and track what triggered my SVT.  I found common denominators and created a list of things that YOU can do to help address common triggers and avoid epsiodes. These are my TOP TEN TIPS to heal SVT naturally.
This 13 page inspirational guide is a FREE download and my gift to you when you sign up for my email list.
How I Help You…
There are so many ways to get started….

Get my TOP TEN TIPS
Start with my FREE digital e-guide called The TOP TEN TIPS to Heal SVT Naturally. Receive this immediately whn you sign up for the exclusive Heal SVT Naturally Newsletter.

Start with the BASICS
This guide is what I WISH that someone gave me when I was just starting out on my SVT journey. You need to learn so much and FAST and this guide is the answer. It explains my core theories, why you have SVT from an integrative perspective and what to do about it.

Work with me directly
I am not a doctor. I am a mother to two young boys, a Designer, a Spiritual Life and Business Coach (Board Certified), an Integrative Nutritrion Health Coach, and a fellow SVT thriver. I work with people privately from anywhere in the world via skype or zoom conferencing. I will help you transform your health and your life.

Join my Course
If you cannot afford to work with me privately and still want access to me directly, I have created an affordable way to help you learn everything you need to know to heal yourself in my new course launching in 2019.

Read the blog
For years I have been writing articles about SVT, so don't foget to broswe through these articles that are available online on my blog page
I Wrote these E-guides just for you!
You don't have to suffer…
I know exactly what you are going through!
Is FEAR of SVT consuming your life?
Is SVT controlling and consuming your life?
Are you afraid of the next looming epsisode?
Do you feel afraid to fly, be alone or travel?
Do you scout out the nearest hospital "just in case"?
Do you also have anxiety, general palpitations or feel hot?
Do you wonder if ablation is the right choice for you?
Are you aprehensive about lifelong heart medication?
Have you begun to link SVT to stress or certain foods?
Do you feel fustrated with traditional cardiology and long for a whole body approach?
Is SVT impacting the quality of your life?
Do you feel hopeless and afraid?
Do you want to change more than just your SVT?
I can help empower you
Learn about ROOT CAUSE medicine
There are REASONS you have SVT, its not as "random" as you think!
I will help you link your Diet and gut integrity to your propensity for SVT
Your heart is talking to you, I can help you listen to it and give yourself exactly what you really need!
Increase your connection to your intuition
Finally make time for Self-care.
Regulate your emotions, free yourself from anger, or saddness
Learn how to use journaling as a powerful healing tool
Find out about missing treatment options like Diet, Lifestyle and Vagal Toning.
How I help…
Connect the dots between your GUT + SVT
Tell you exactly what to eat and what to avoid.
Help you LISTEN to your HEART using mindfullness, self-care and integrative practices
Help you HEAL your OLD HEART wounds from the past.
Align with what your HEART's desires.
Shift your mindset and learn to view SVT as an importnat messenger.
Use spiritual tools to help you manifest what you truly desire.
Attract what you really want, health, abundance, love and joy.
My Heal SVT Naturally Approach: 
Includes the missing treatment options in the current way of viewing and treating SVT by addressing your diet, lifestyle and the underlying causes of the condition.

Offers you new ways to view your SVT. It helps you REFRAME it as a catalyst for change and something positive.

Is

 INTEGRATIVE and approaches SVT as a WHOLE body condition

. 

Defines The CORE FOUR Healing layers which are the ROOT CAUSES of your SVT. (The Physical + Nutritional, Emotional, Energetic and Spiritual contributors.)

Helps you identify your SVT Triggers and what to do about them.

Helps you take back CONTROL of your health using food + nutrition, self-care tools and heart listening practices.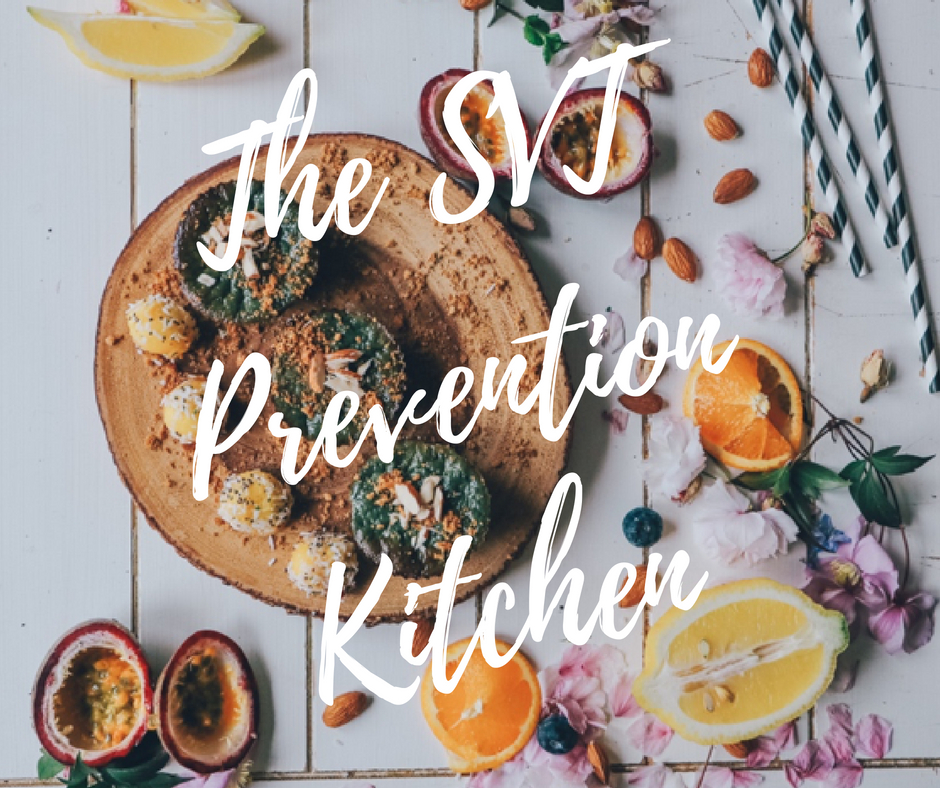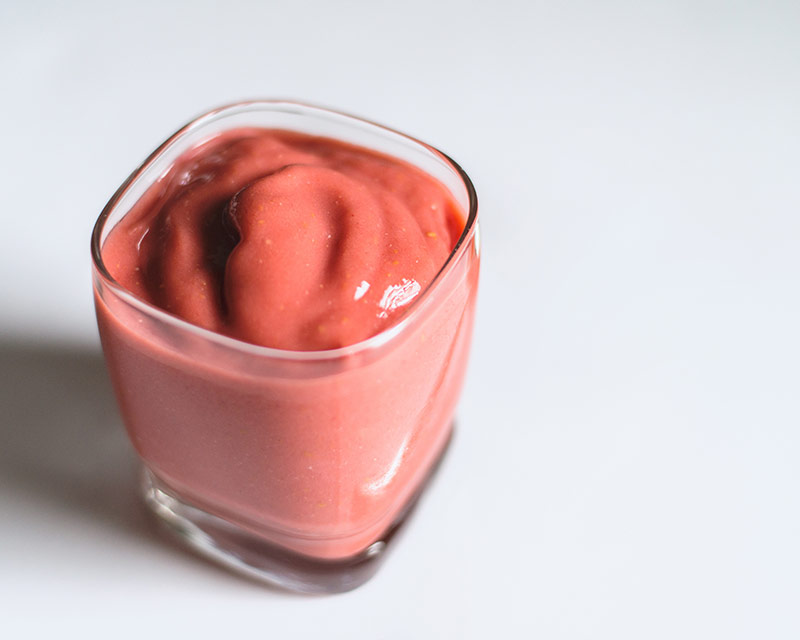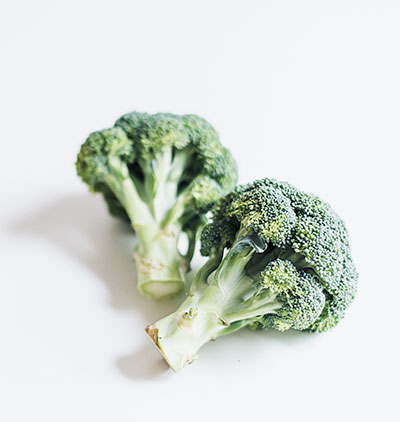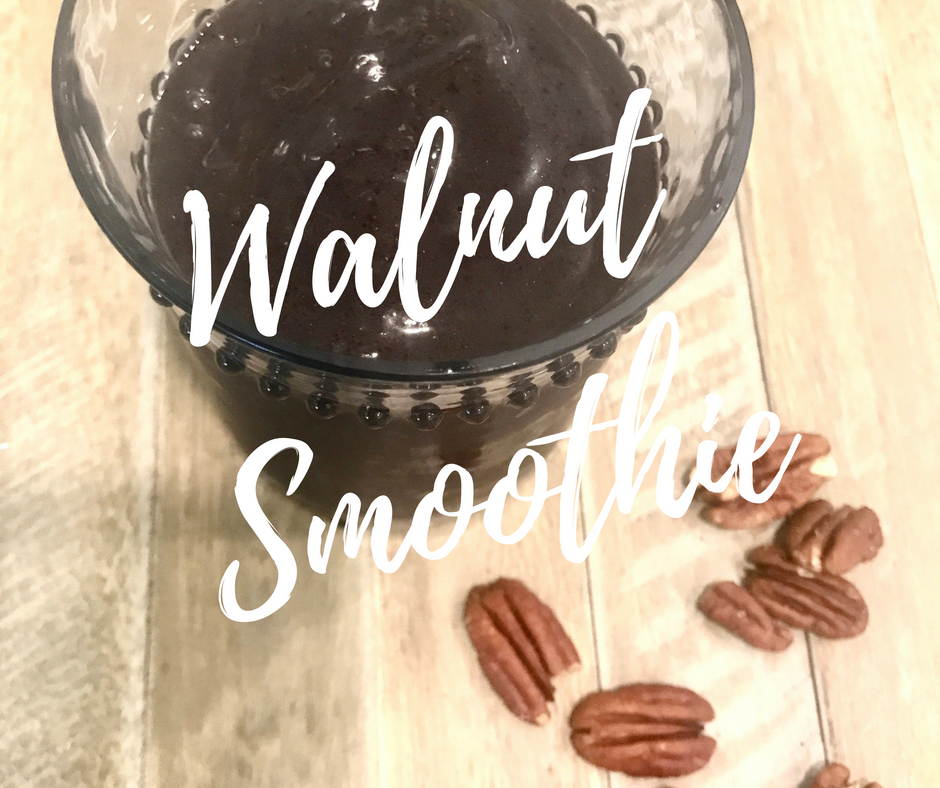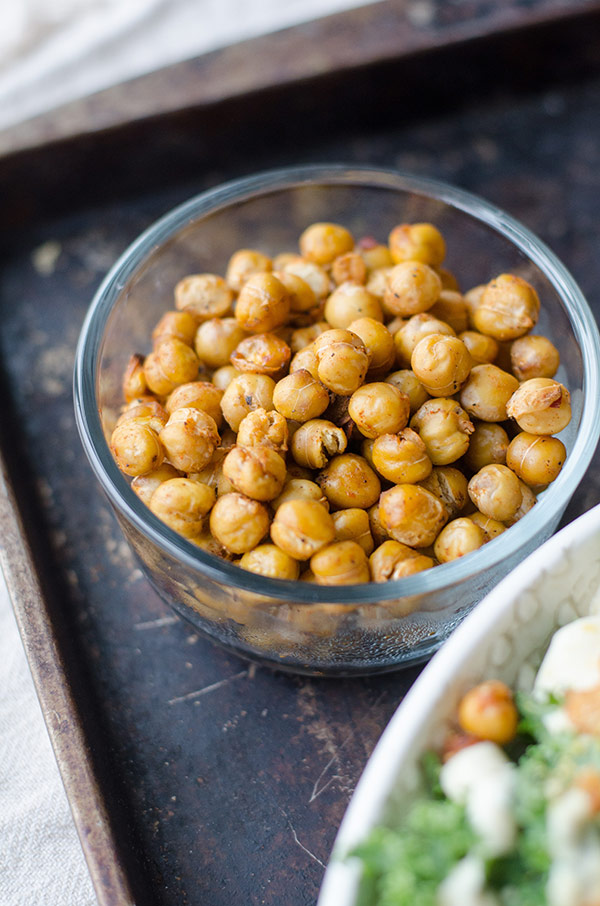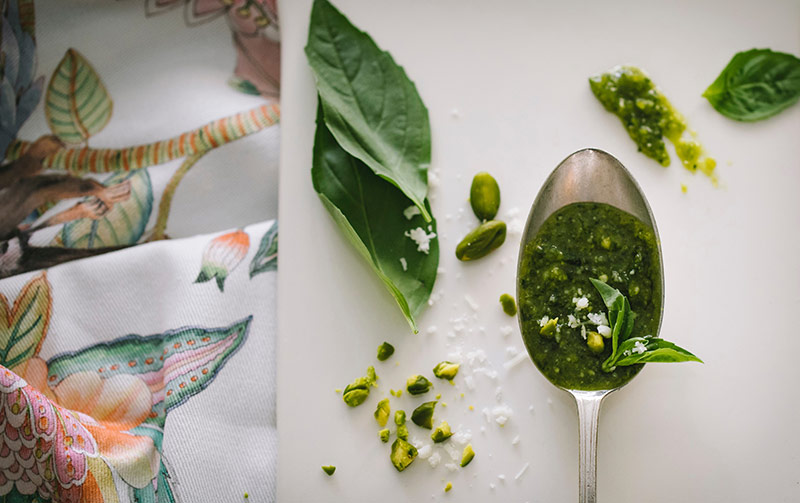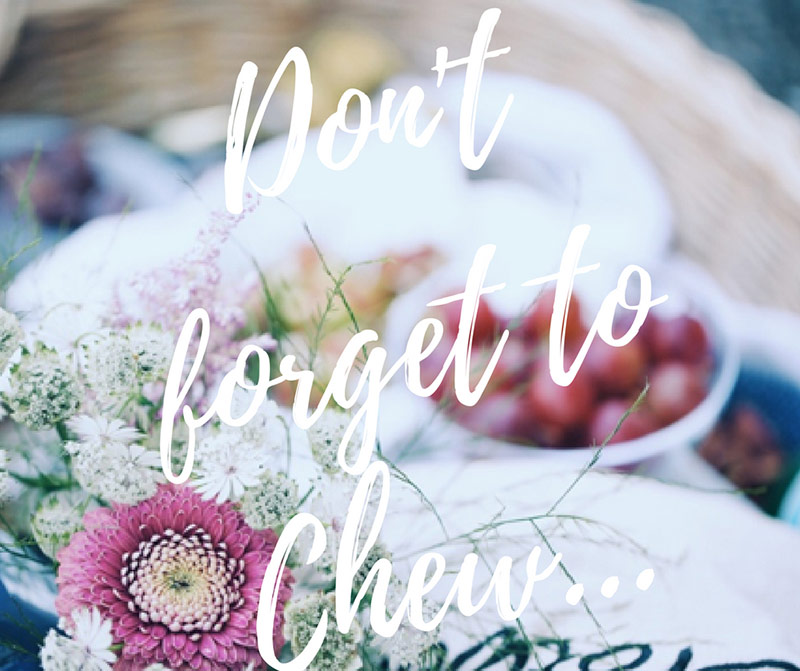 Let's Work Together!
Have you been wanting to work with a Life Coach, or a Health Coach? Well, I offer you the unique combination being both! I specialize in SVT, and am devoted to your healing and transformation.

""Thank you so much for giving me the nudge I need to clean up my life, and get healthy again!" "
"I had experienced health issues for YEARS and was beyond frustration with not being able to figure out what was wrong…I was sick and tired if being sick and tired ! .. and then one day I happened to stumble on to the website Heal SVT Naturally. As I read Laura's story I had hope! It was as though she had climbed into my body and was expressing every single, symptom and feeling I had ever experienced ! I wasn't crazy after all. That was my beginning to understanding my heart problems. She was an answer to prayer! She has helped me so much!!! She and Kris Carr are two of my favorite people to follow regarding health issues!"
Pam
"Hi. I am a medical resident specializing in cardiology…. I have always been lactose intolerant and after reading the blog will try to be on a gluten free diet."
"Last time I wrote, I mentioned that I was considering an ablation. I took all your advice and started drinking lots of water and going gluten free. In the meantime, the electrophysiologist postponed my appointment not once but twice. I took this as a sign not to go down this road. I'm so glad I opted not to have the ablation. I'm feeling great. I hardly ever get palpitations anymore and when I do get a flutter, I go straight for a big glass of water. I've even went back to yoga classes! I've only had one episode in the past month and I was able to break it on my own. I am so grateful that I found your website when I did. I was actually looking for information on ablations when I stumbled upon your website. Funny how the universe works:-). Thank you so much for all your valuable information!!"
Become a Heal SVT Naturally Insider
When you sign up for my Heal SVT naturally newsletter, you will receive the Top Ten Tips to Heal SVT naturally immediately. Plus you will get all of the latest information emailed to you once a month.