HEAL SVT Naturally
 An Integrative Approach to Taking Care of Your Heart, Your Health and Your Destiny!
Welcome! I am so happy that you arrived here!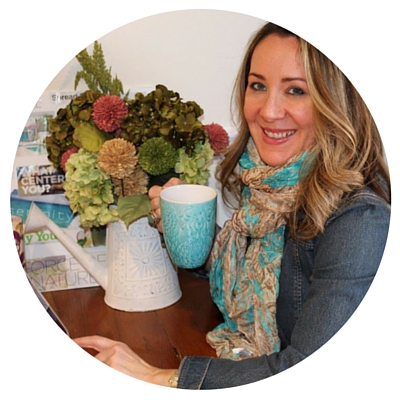 My name is Laura Madrigano. I am a Mother to 2 boys ages 9 and 3, a Board Certified Life Coach, an Integrative Nutrition Health Coach, a fellow SVT thriver and the Creator of Heal SVT Naturally.
I have had SVT for over 20 years. I have never been on medication or had ablation. What started as a 15 year struggle to piece together random health issues, navigate a scary SVT diagnosis, and balance an inner knowing to look for deeper reasons behind my SVT symptoms, resulted in a transformation of my health, career and my life.
SVT was my Blessing in disguise!
It led me to uncover lifelong food sensitivities, trust myself to become my own greatest health care advocate, elevate a lack of self-care, and develop a healing approach that has changed my life & the lives of countless other SVT sufferers.
My Heal SVT Naturally Approach:
Is a NEW way to view your SVT. It is the INTEGRATIVE approach and looks at your WHOLE health picture.

It embraces all of the layers that contribute to your diagnosis and looks at the real ROOT CAUSES. There is much more to SVT than electrical mis-fires and extra pathways!

It asks WHY…Why do I have this? Why do I have SVT on some days and not others?

It is individualized, and values your STORY.

It defines stages of SVT, including daily triggers, acute episodes, core contributors, and long term prevention.

Presents tangible, practical action steps to invite healing. It values DIET & SELF-CARE and uses it as the foundation for the quality of your life.

It empowers you to shift your thinking and view SVT as a blessing in disguise.  It inspires you to use your pain and suffering to find meaning and purpose in your life.

If you are suffering, there is hope!
From Suffering
Are you suffering because of your SVT?
Is SVT controlling your life?
Do you live in fear of SVT, afraid of the next SVT episode, constantly worrying about when the next one will strike?
Are you afraid to travel, fly or even leave the house?
Do you scout out the nearest hospital "just in case"?
Do you feel unheard by your Dr. or wish they had more answers for you?
Do you have more symptoms than just SVT and wish someone could help piece everything together to figure out your WHOLE health puzzle?
Do you have anxiety, panic attacks, migraines or digestive issues?
Are you afraid of ablation or feel that it might not be the right choice for you?
Do you wish there were other options aside from lifelong heart medication?
Do you think your SVT may be triggered by certain things and wish you had a road-map to help you navigate your SVT?
Is SVT effecting the QUALITY of your life or keeping you from living life the way you want to?
To Empowered
Learn the integrative approach to managing your SVT.
Get to the root of things and understand what is happening to you and why.
Learn about  ROOT causes,  SVT triggers and what preventative measures will help you.
Feel in control of your SVT and not like your SVT is controlling you.
Become confident to take your health into your own hands, advocate for yourself, and know the right questions to ask your medical doctor.
Learn the connection between food, un-diagnosed food allergies, digestive issues, and depleting behaviors.
Elevate your diet and know exactly what to cook for yourself and your family.
Live a life of PREVENTION and know what that means.
Increase your Self-care, and finally make yourself a priority.
Listen to your emotional and spiritual HEART messages, access your authentic desires, tell your truth.
Connect with your INTUITION and feel confident to use it.
Protect your sensitive energy and learn methods to do so.
Join a community of SVT friends from all over the world.
Finally feel better, so that you can live your life with vitality, health and heart joy.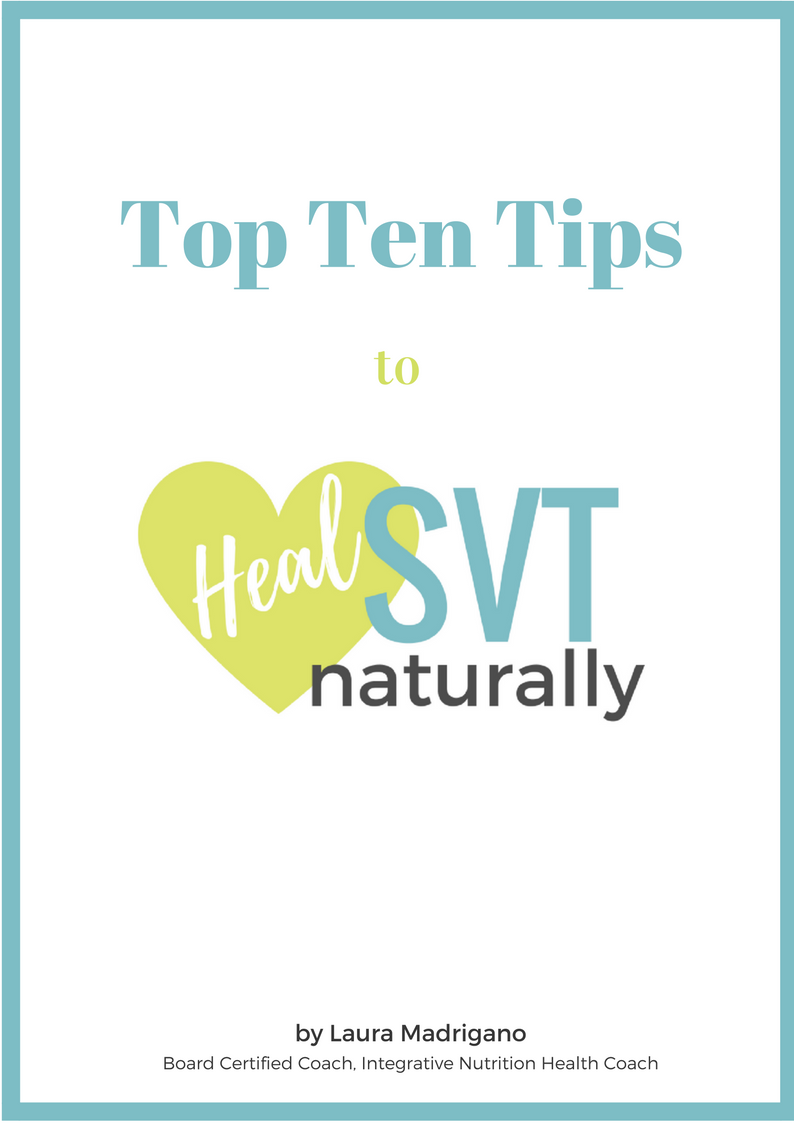 I used to experience daily, weekly and monthly SVT episodes.
I studied my behaviors and finally started to connect the dots and track what triggered my SVT.  I found common denominators and created a list of things that YOU can do to help address common triggers and avoid epsiodes. These are my TOP TEN TIPS to heal SVT naturally.
This life changing, inspirational list that everyone with SVT needs to know is a FREE download and my gift to you when you sign up for my email list.
I help people use their SVT as a barometer to help guide the changes that are calling.
SVT is not your enemy.
It is a friend, trying to tell you that areas of your life need attention, change and self-care.  I help people shift their view of SVT, heal what stops them, and reduce episodes by addressing daily triggers and underlying root causes.
I help people TRANSFORM their health and their lives, move from suffering to empowered, reach their full potential, and connect with the joys in life that await them.
Ready to start learning and doing everything you can to help yourself?
As you and I know, SVT can be a scary, disempowering health issue. BUT, there is truly so much that is within your control to learn and start doing to help yourself.
SVT DOES NOT HAVE TO RUN AND RUIN YOUR LIFE!
I wrote (and am in the process of completing) a series of 6 e-guides to help you at every stage of your SVT healing journey. Read about them below and choose the ones that speak to you most!
All have powerful, important, useful information to help you immediately!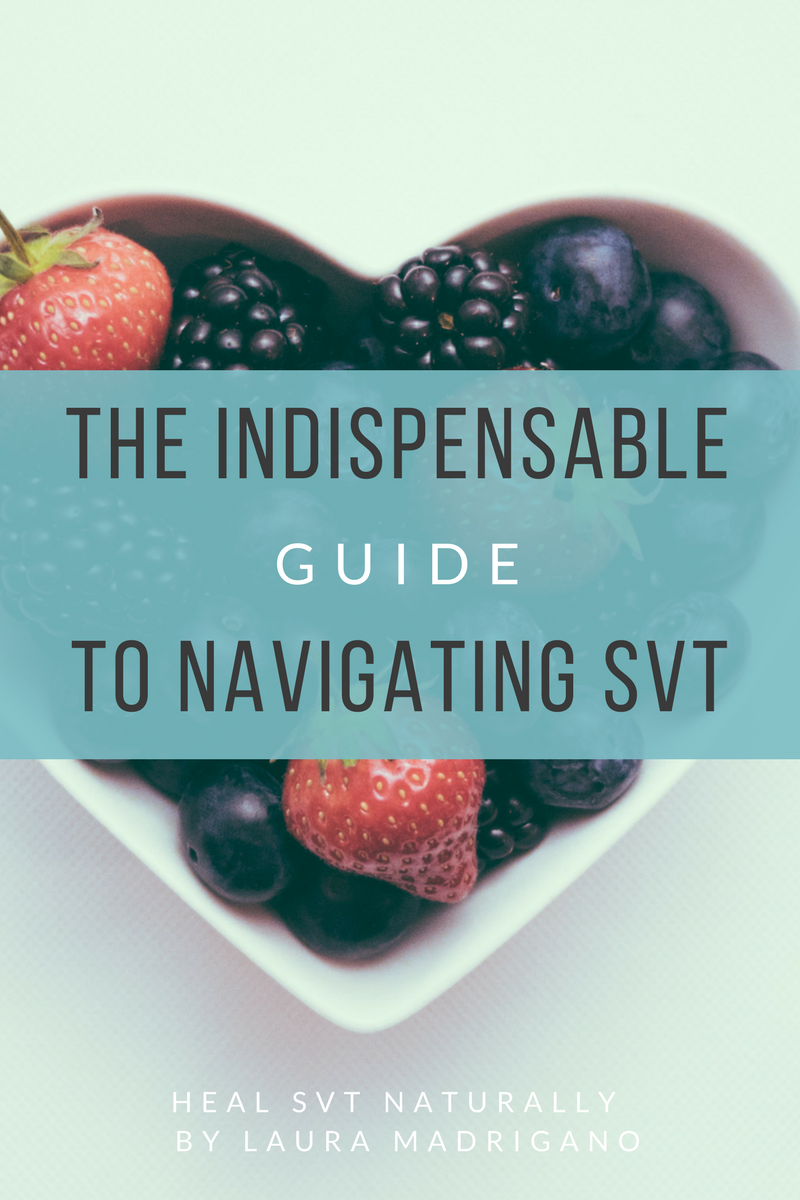 The Indispensable Guide to Navigating SVT
This is the first e-guide in the series. It is my foundational e-guide to help people who are new to the SVT diagnosis. You will learn the differences between traditional cardiology and an integrative approach to SVT management. I introduce you to the Heal SVT Naturally Healing Spectrum, which explains all the places to look for healing opportunities, beyond acute episodes. Most importantly, the guide introduces and explains THE CORE FOUR, which are the ROOT causes of SVT and an introduction on what to do to address and heal them.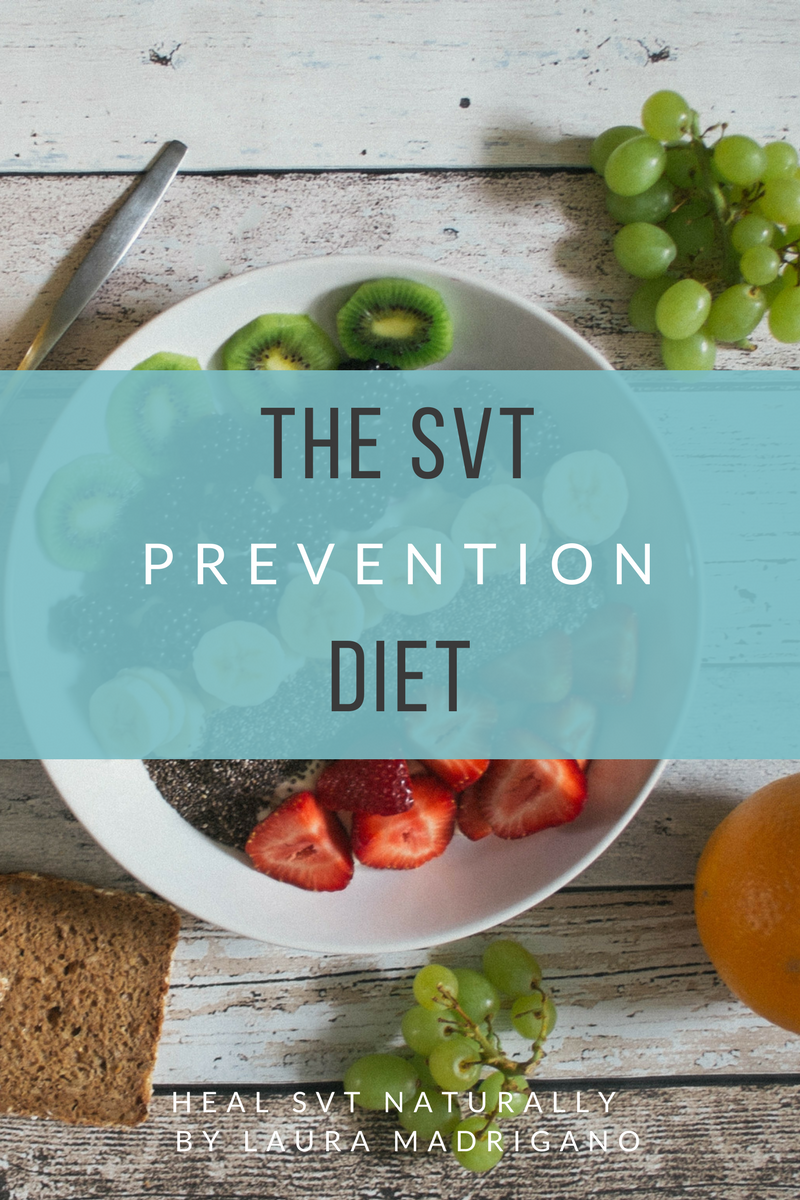 The SVT Prevention Diet & Lifestyle
The food you are eating directly impacts the frequency of your SVT episodes as well as your overall health. Many people have damaged guts as a result of years of poor eating and exposure to unknown food sensitivities and artificial ingredients and pesticides. Repairing your gut will take time but it will be worth the investment of effort because of its direct impact to your heart's functioning.
This is the 2nd guide and an absolute MUST READ.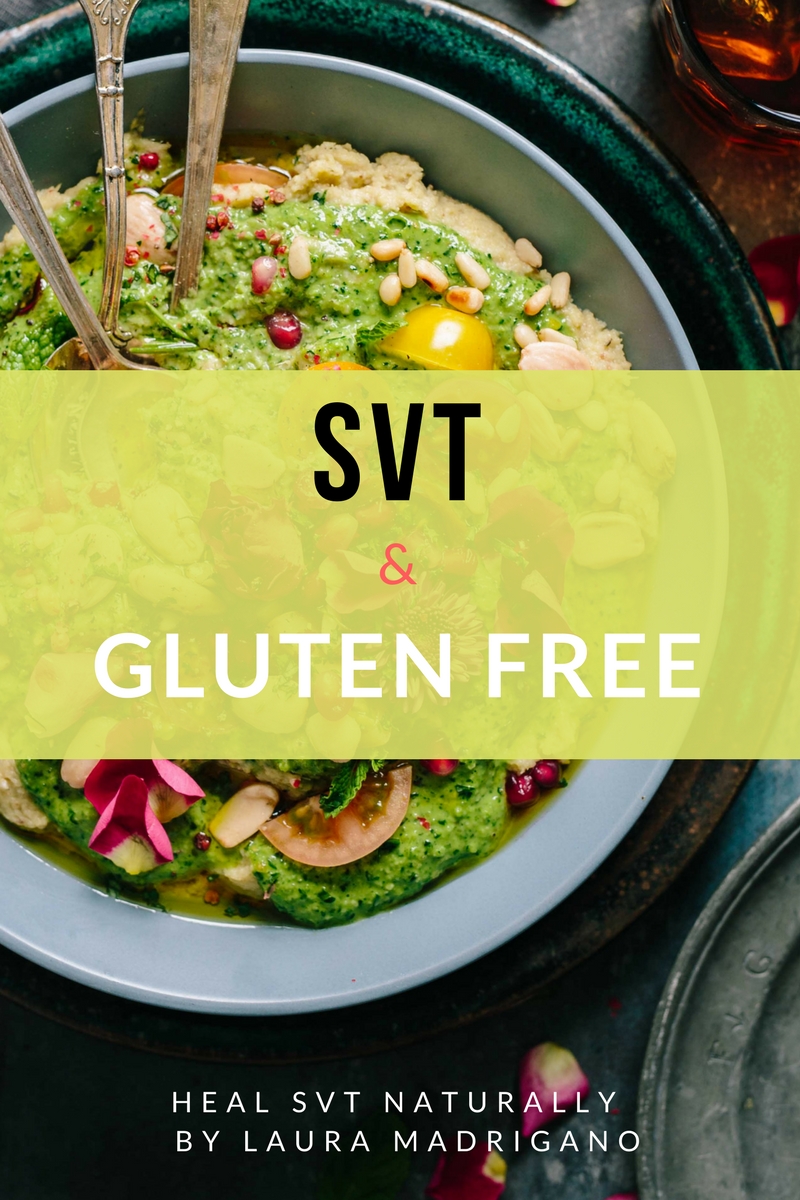 SVT & Gluten Free
Many people with SVT have undiagnosed sensitivities to gluten and other foods which are causing or worsening their episodes. Gluten sensitivity is so common in our community with such a relatively easy way to get deep and reliable relief, that eliminating gluten is the most important consideration when creating an SVT prevention diet.
This is the 3rd e-guide in the E-guide series
Featured SVT Articles & Blog Posts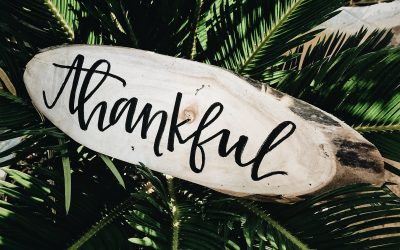 Party Smarts How to Party without Regrets Between Thanksgiving and New Year's there are many opportunities to socialize, renew friendships and relationships, dress up, have fun, and for many of us, have regrets from over-eating or making bad food choices (or both)! ...
I had experienced health issues for YEARS and was beyond frustration with not being able to figure out what was wrong…I was sick and tired if being sick and tired ! .. and then one day I happened to stumble on to the website Heal SVT Naturally. As I read Laura's story I had hope! It was as though she had climbed into my body and was expressing every single, symptom and feeling I had ever experienced ! I wasn't crazy after all. That was my beginning to understanding my heart problems. She was an answer to prayer! She has helped me so much!!! She and Kris Carr are two of my favorite people to follow regarding health issues!
–Pam
Become an Insider...
Sign up to my newsletter and I will give you my TOP TEN TIPS to heal SVT naturally, share all the latest SVT information, keep you motivated with delicious recipes, and inspire you with updates that I don't share anywhere else.
YES PLEASE! Sign up HERE