Top Ten Tips to HEAL SVT Naturally
This is my FREE gift to you. My Top Ten Tips to Heal SVT naturally is an easy to read e-guide listing the top ten things you can begin to do immediately to help yourself reduce SVT. Available immediately when you sign up!
Private Facebook Group
The private Heal SVT naturally Naturally Facebook group is a group of people from around the world sharing support, and information about SVT. To gain access to this group register for my list below and you will receive immediate access to the group.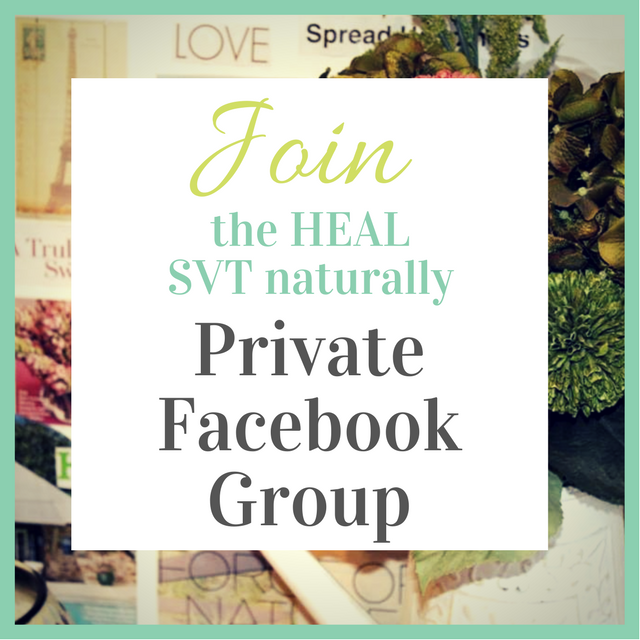 Like What You See?
Every week you will receive articles, invites to classes, motivation, and inspiration to help you with your SVT