SVT Services
My SVT Coaching, Speaking, Teaching, Research Services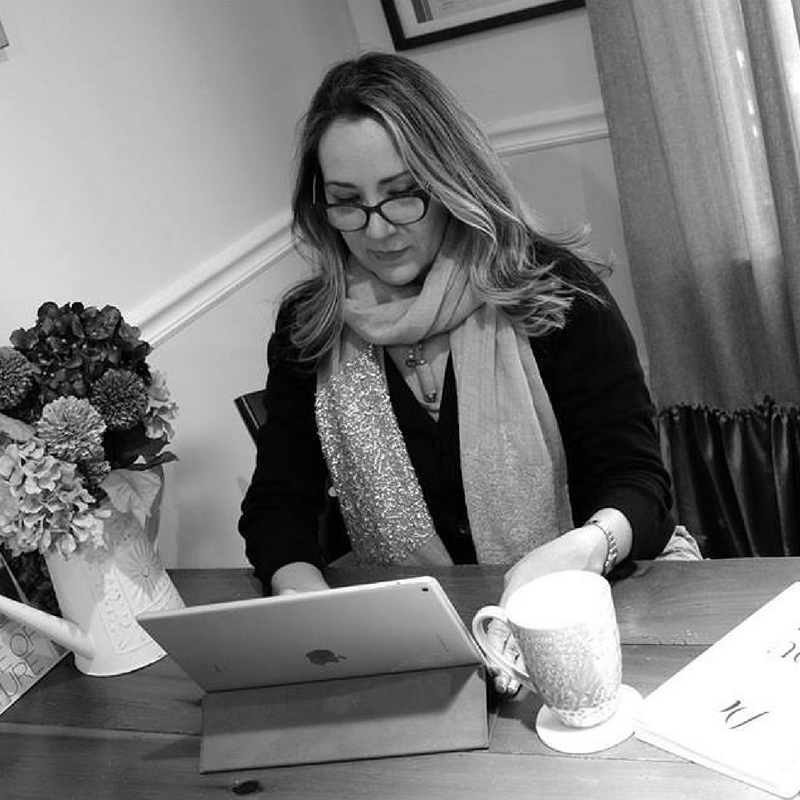 I offer several SVT services…
There are a few ways that that I can help you with your SVT.
First, you can download the digital books that I wrote for you. They are extremely affordable and comprehensive. I WISH I had access to information like this when I was sick and suffering, which is why I created these easy to access guides. Linked below.
Second, You can work with me privately. This option is for people who want to hire a Board Certified Life Coach/ Integrative Nutrition Health Coach to work on all the integrative healing for SVT. I offer 3 month coaching engagements where we deep dive into your personal case. We will transform your health starting with the root causes along with figuring out what your heart is really trying to tell you.
Third, you can opt in to my on-line learning. I offer classes, a course, and more. Learn more linked below.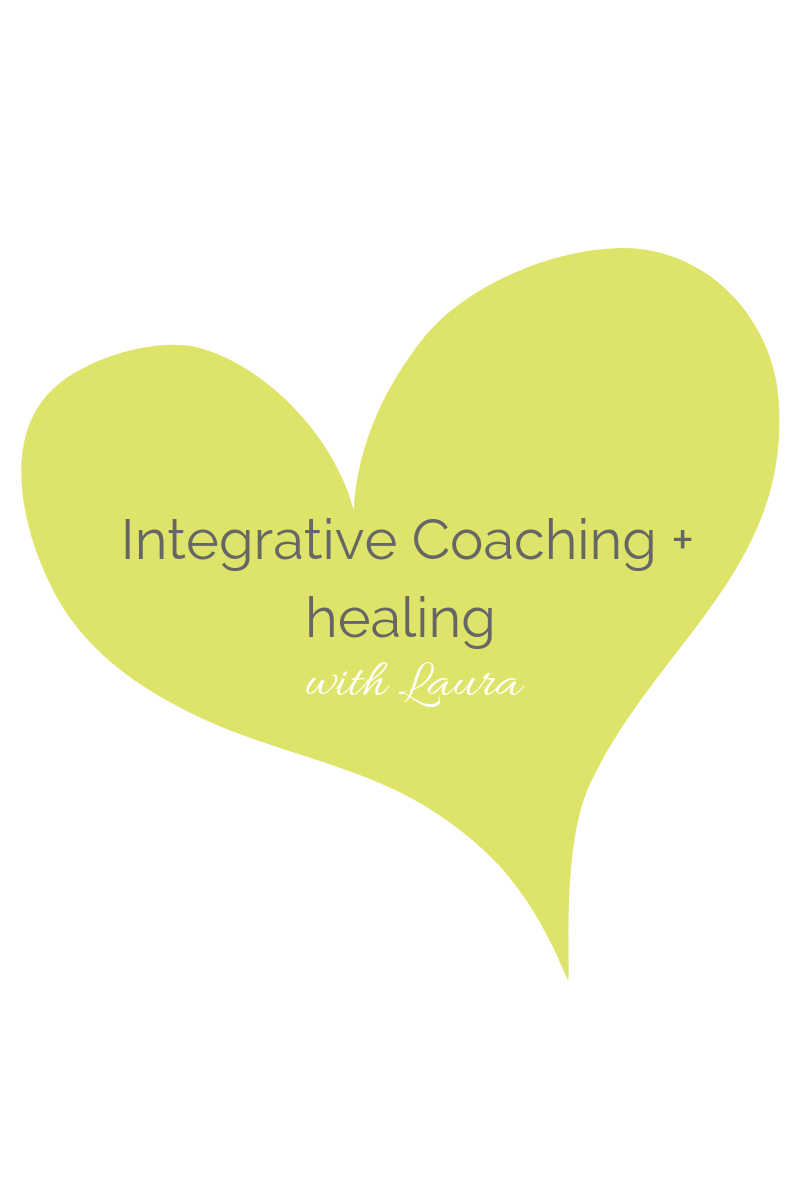 1:1 SVT COACHING
Work with Laura from anywhere in the world. This is for people who want one-on-one personal support to get individualized attention and direction on exactly how to Heal your SVT Naturally. I combine Life Coaching & Integrative Nutrition Health Coaching to help you transform your health and life,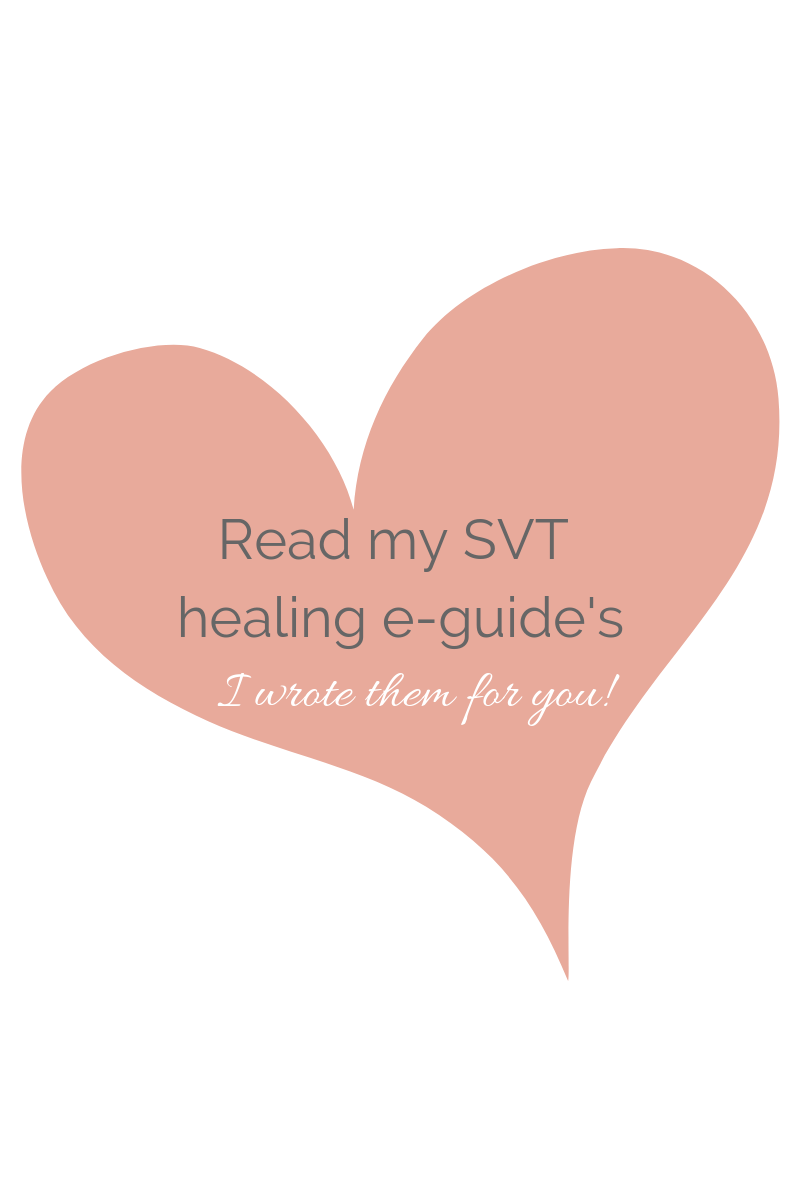 Heal SVT Naturally E-GUIDES
Learn everything you can right now from home about how to self-heal your SVT. I write e-guides about SVT on ways to use food, lifestyle and self-care to heal on physical, emotional, energetic and spiritual layers.  Visit my e-guide page to select the ones you want to read!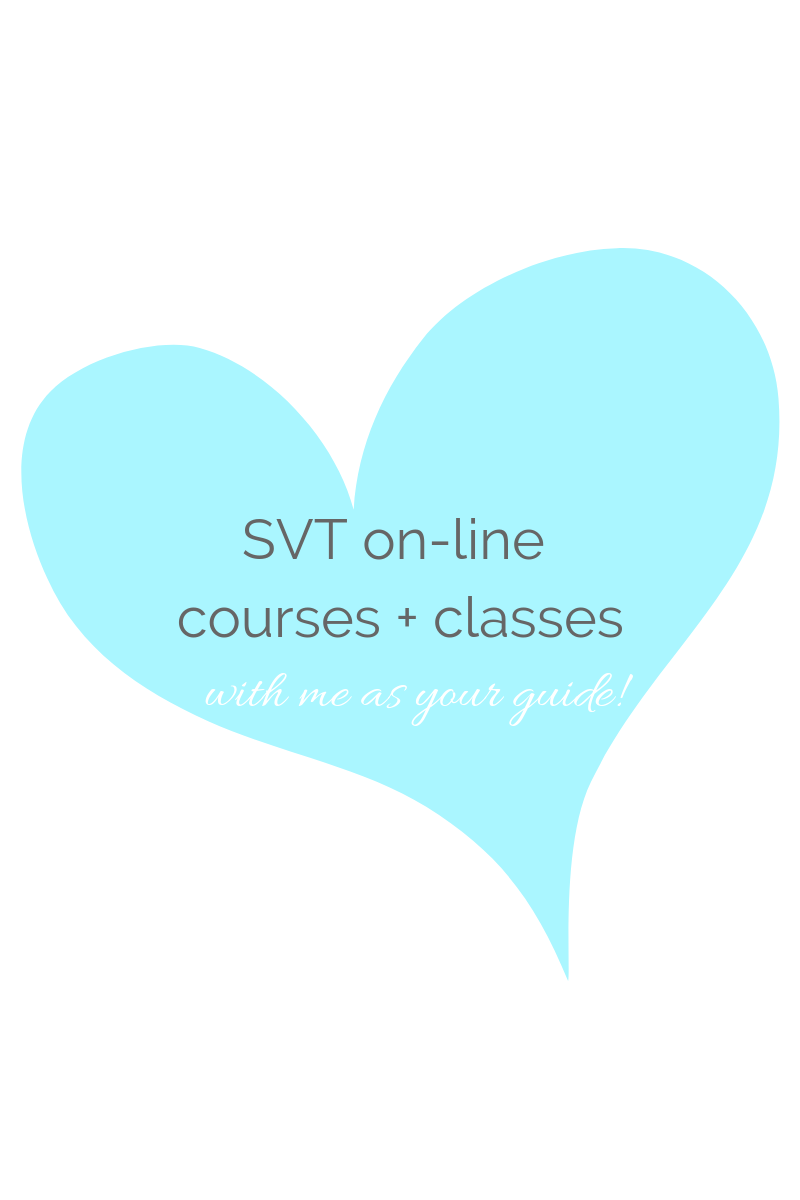 SVT Courses + Classes
This option is coming soon! Click on the on-line courses page to learn more about the Heal SVT Naturally Course and ongoing classes.
"Words can barely express the depth of insight and wisdom I have experienced as a result of working with Laura Madrigano as my life coach. She is a very gifted and inspiring person. Working with Laura has been life-changing. Beginning at a stressful point in my life journey, Laura helped me proceed beyond my expectations!"
Joanne
"I had been to therapists over the years but felt we were always rehashing what was "wrong". I was coping with loss, feeling isolated, stuck, defeated– when alI I wanted was to forge forward in a positive, inspired way. That's what working with Laura has done for me.
We do everything from visualizations that have helped me manifest friendships, to helping me map out a business idea I have been struggling to "launch".
I leave her office feeling connected to my spirit and at the same time very grounded."
Jenn
"Every session with Laura has been different, as she has been able to tailor her techniques and approaches according to my needs that day. I have always felt safe and comfortable speaking with Laura about anything in my life, as she has a way of putting me at ease and making me feel at home"
Elizabeth
Your Heart is speaking to you everyday.
When we don't listen or can't hear it, it tries harder to get our attention.
 Your SVT has a message for you!
Interested in working with me?
I work with people from anywhere in the world.