The SVT Prevention Diet
The SVT-Gut Connection and the Power of Food to Control Your SVT & Transform Your Health
The SVT Prevention Diet is a way of eating and living to address and heal the ROOT CAUSES of your SVT 
Food and SVT are intricately connected…
excerpt from the first page of The SVT Prevention Diet….
Dear Fellow SVT friends,
I am delighted that you have decided to take control of your nutritional health, SVT and well-being. This is a crucial phase in your healing journey. Well-done for being here!
What I'm about to share is a whole new view of how to manage SVT using diet and lifestyle as foundational tools to create real and lasting change.
Your doctors have good intentions. They give you their best advice which is the traditional, medical perspective in treating Supraventricular Tachycardia.  They are trained to steer you toward medicine and surgery. However, they don't address the integrative options, lifestyle medicine or how you possess the power to change the direction of your health and frequency of your SVT and related symptoms. These aspects are likely never discussed or explored at your medical appointments.
You are about to learn what no doctors will tell you! Dietary and lifestyle improvements are some of the most effective integrative treatment solutions that are at your disposal. Learning how to access root cause medicine, lifestyle medicine, and SVT prevention and management, is the foundation of my Heal SVT Naturally Approach and life's work. This Diet is an important component within that protocol. I created it from my personal experience healing my own SVT, and from my work as a Board-Certified Coach & Integrative Nutrition Health Coach working with people with SVT from all around world. This is a whole NEW way to approach not only SVT, but the devasting fear and lack of options that people experience with this diagnosis.
It is your body and your health and therefore your responsibility to do what is within your control to help yourself.  Ultimately you are the one who will determine your happiness and quality of life. Keep an open mind and an open heart and allow yourself to become empowered by this information. You deserve to live your best life possible. My goal is to inspire you to do just that and I am honored to be your guide.   
the 3 Pillars of the SVT Prevention Diet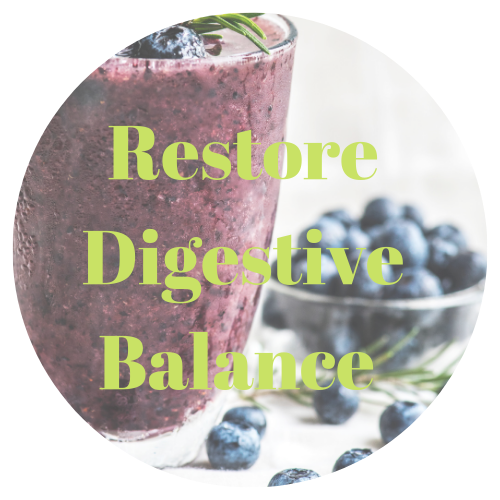 Many people with SVT are unknowingly suffering with undiagnosed food sensitivities, inflammation, hormone imbalance, digestive disturbances, high body burden, and leaky gut syndrome. In this section, learn about how these factors are setting you up for SVT!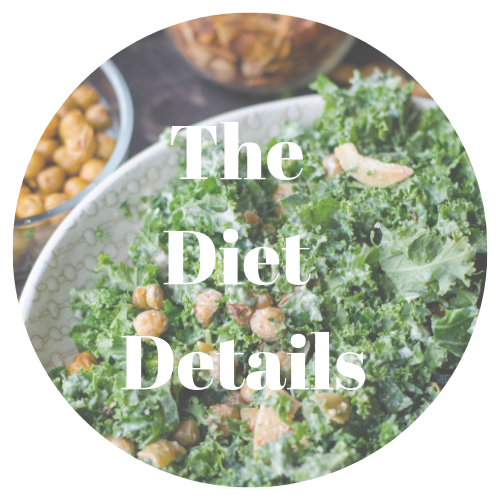 In this section I explain exactly what to eat and include and what to reduce and avoid to learn how to heal your body and prevent SVT!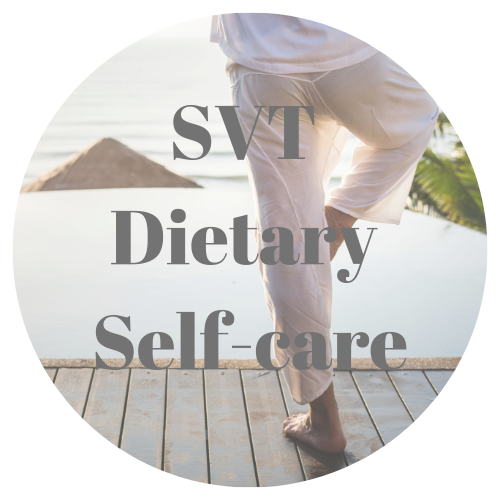 We all know what we "should and should not" be eating. Less white sugar, more veggies organic etc. So why aren't we? In this section, I give you self-care support for the common blocks that stop us from adopting better habits in the kitchen and at our table.
"I learned how to prevent SVT from the get-go instead of thinking only about treatment(s). For me I now think that I am a "food processor". From what goes in and helps the body, heart and mind to chewing and letting the body do the work."
"The e-guide was so helpful…and I learned so much about what could be causing the SVT and how to get my body back in balance. So many questions that I had about SVT were answered."
"NOW … all I do is think about inflammation from eating a certain thing or a certain way together with feeling a certain way (stress, lack of sleep, being angry perhaps). I have learned so much about inflammation from Laura. Doctors don't mention inflammation much at all but it is A BIG THING!!!
"I love the information and it makes so much sense! The organization of it is very well thought out. It is practical, detailed and succinct. I will refer to it often and can turn to a section easily if I need self-care reminders! This guide lives in a special place near my journals, vision boards, meditations, music, photos, candles, yoga and recipe books!"
"I would have wanted this info when I was a lot younger. So, in turn, it is only good news to share with people!!! Spread the word and help others!!!!"
"I downloaded your ebook and it's been very helpful. I was experiencing very frequent episodes. Your book enabled me to stop them much more easily than I had been able to before. In addition I've taken your advice to drink MUCH more water. Episodes have definitely decreased. I've also focused on getting regular sleep. Next I will be focusing on my diet. Many thanks for your valuable information"
"Regardless of what health issue you may be facing, this guide will help you on all levels . It could actually be titled nutrition 101."
"This e-guide delivered on it's promise and was Worth EVERY penny!"
"This e-guide exceeded my expectations. It was so comprehensive and detailed!!!
"It over exceeded my expectations
When you have SVT, you have a choice: you can wake up every day fearful and victimized, waiting for the next SVT to happen…
or you can wake up feeling empowered!
DIETARY + lifestyle changes lead to

SVT FREEDOM
I want to helpyou take control of your SVT  using DIET as your main tool.
My dietary, nutritional, and integrative practices will help you regain your health and reverse your SVT symptoms.
The SVT Prevention Diet, is the roadmap that I used to completely HEAL my own SVT and related POTS, anxiety and digestive issues
Here's What you Will Learn: 
How Food + SVT are linked
The SVT-GUT connection
How to use food to prevent SVT
The basics of digestive function
The ROOT causes of SVT
How a high Body Burden contributes to  for SVT
How to care for your lymphatic system as part of the SVT healing protocol
The the foods are causing sickness and exacerbating your SVT
Which foods will reduce inflammation and prevent SVT
The roadmap to optimize absorption essential nutrients and minerals that are necessary for healthy heart rhythm function.
Explain DEPLETION as a root cause of SVT and what to do about it
Give support for Emotional Eating and other SVT Prevention obstacles
Advise on food sensitivity lab testing so that you can have proof and incentive to commit to eliminating such foods in order to heal your gut and your entire body.
Guide you to adopt new ways of choosing and preparing food, and to use food for what it is actually meant for–
Identify supplements and super foods that will support your SVT management.
Explain supportive tactics such as intention setting, vision boarding, and journaling to help you in your transformative efforts.
"In this lifetime, we have nearly 85,000 opportunities to have a healthy, healing interaction with food."
-Dr. Libby Weaver, Holistic Nutrition Specialist
"Hi. I am a medical resident specializing in cardiology…. I have always been lactose intolerant and after reading the blog will try to be on a gluten free diet."
"..this site is better than any doctor out there for information and compassion ….you are going to get better!!!."
" I have dealt with SVT many years ,I can't tell you how much your site has helped me.It is so great knowing there is other people that deal with it to.I remember the first time I was in the hospital in ICU the Dr came in and said what you have we don't know a lot about.That was 27 years ago. Im so glad Laura took the time to do this site.It not only helps physically but emotionally too.Your a very special life coach! I Thank you from the bottom of my heart !"
"  I think you are amazing in the way that you are helping people to heal SVT in a natural way. I can't wait for your next e-book! Much love x
Want more INfo on The SVT Prevention Diet?