It may be surprising to learn that the Food you are eating has

EVERYTHING 

to do with your SVT, the frequency of your episodes and of course, your overall health.
Your SVT's are not as random as you think.
While there are several core contributors to SVT including physical, emotional, spiritual and energetic factors, one of the first places to look to find root causes of SVT is your DIET (the physical layer).
Changing your relationship with food, and healing what stops you from doing this is the most important work you will do in your lifetime.
WHY? Because your food, is your nourishment and how you nourish yourself or lack thereof is the FOUNDATION for everything else in life, including your SVT.
It is the foundation of your:
Health
Gut Health
Symptoms
Frequency of SVT
The way you feel
The thoughts you think
Your MOOD
Your energy levels
You appearance
Your confidence
Your relationship to money and abundance
And so much more.
I am going to help you not only learn about the best foods for your body, but provide you with the healing tools you need to address the things that are stopping you from cultivating this primary relationship and living an empowered life.
I overhauled my own diet as one of the first steps I took when I became really serious about healing my SVT and now it is one of the first places I look with my clients and SVT community.
7 years ago clues about the food connection began to stand out to me. I realized the links between SVT and certain meals, carb dense meals, overeating, consuming pizza, bagels, cookies, sugar for breakfast, not having a morning bowel movement, constipation, poor sleep, stress, and more. I became my own SVT detective; studying, documenting and piecing together this valuable information.
Later, with the help of a Health Coach and Naturopathic Dr, I was encouraged and taught how to change my diet, heal my gut, add in certain vitamins, and ultimately perform a stool sample to identify my own unique food sensitivities and allergies. As a result, I removed gluten and white sugar from my diet and notable changes started to occur. Lifelong issues like constipation and loose stools vanished, migraines reduced, my POTS vanished and SVT episodes and symptoms became less and less frequent. 
While characterizing these important SVT triggers may seem obvious now, these links and many others, took years to identify. Why weren't my Dr.'s as intrigued as I was by my findings when I eagerly shared my revelations with them?  SVT research is not like Diabetes research. It is not getting mainstream attention. Important and relevant connections to diet are not yet being drawn and documented in medical journals, except through my own philosophies. SVT is still not considered reversible or manageable or related to anything other than having an "extra pathway" in your heart.
BUT linking food, dehydration, digestion, nutrition, undiagnosed food allergies, stress, depletion, gut health, and proper mineral absorption are very important associations, and they need consideration!
This is why the Heal SVT naturally site exists. I am here to share with you that the food you are eating and your self-care and lifestyle habits are directly contributing to your SVT (or lack of SVT).  I help draw attention to the FOOD + SVT connection, and other important influences like the spiritual, emotional, physical, and energetic layers that also contribute to SVT episodes.  Changing your relationship to food, and using self-care to take a body-mind-spirit approach will change not just your SVT but so many co-existing conditions.
Dietary changes are one of the first things that you can do to begin to take back control of your health on a whole new level.
The SVT Prevention Diet, is a lifestyle "diet" that emulates what has worked for me in ridding myself of SVT. It is a Mind-Body-Spirit Approach to Healing SVT naturally. The SVT prevention diet takes into account that what is good for one person may not be good for another, yet gives basics groundrules that you can apply as a starting point. Each person has their own unique SVT triggers, with some that are common to all of us. The prevention diet is really a way of life, and gives ideas not just for food, but also for self-care and healing. It includes 5 steps:
Acknowledging the SVT + GUT connection.  As we elevate our food choices, identify and remove our allergens, heal our gut, and nourish ourselves with micro nutrients, we will see improvement on many levels.YOU ARE WHAT YOU EAT.  Hormones, sleep, stress, food, sugar, white flour, your digestion, emotions, lifestyle choices, what we eat and the way we eat it all play a role in solving the SVT mystery. Some of the elements of the SVT prevention diet are: a naturally gluten free and white sugar free diet, adding in naturally GF grains like quinoa, and GF rolled oats. Reducing white sugar and using honey instead. Using organic vegetables and becoming aware of your food sources like how your meat is being raised. but increasing vegetables and decreasing and eliminating dead, boxed, and processed foods are all encouraged  Further recommendations are also made on an individual basis.
2. Addressing Blocks: "Eating Healthy" is not always so easy to do. If doing #1 was easy, we would all be doing it! There are several reasons why many of us do not have a healthier diet. Busy lifestyle, kids, picky eaters, being in a rush, leaning on carbs, fast food, not scheduling in time for food prep and food shopping, emotional eating, cravings for comfort foods, binge eating, eating disorders, lack of time, and nutritional deficiencies all contribute. Addressing emotional eating, overeating, and layering in self-care for food are all strategies to help you improve your food choices. I have resources to help you do this if desired such as classes, a course Im working on, guided journaling and 1-on-1 integrated nutrition health coaching.
3. Embracing Food Prep Learning what foods to keep on hand, how to food prep, and how to make easy, fast (and kid) friendly meals is a non-negotiable when shifting to a lifelong prevention plan. Spending time in your own kitchen, recreating favorite foods with SVT friendly ingredients, and embracing this change is another step in the plan.
4. Identify your own personal SVT triggers. Learning your specific food and SVT triggers will help you to create a diet plan that feels empowering, and brings results. I help people identify their SVT triggers and focus on un-diagnosed food allergies. We look at your whole health picture, piecing together other symptoms that may seem unrelated but bring relevant clues to the main health puzzle. Stool samples are a great way to get a black and white snapshot into what is actually going on in your gut. You can do a stool sample if you live in the US through a reputable lab to help with this process. I use www.enterolab.com based in Texas, US.
5. Supplement, Food & Recipe recommendations and support. Layering in new recipes, reviewing supplements, and creating a sacred eating plan are a big piece of my approach. You can do this on your own or with me. I have several resources for you to help you get started!
Are you ready to take action? 
Start with one of the Heal SVT naturally E-guides….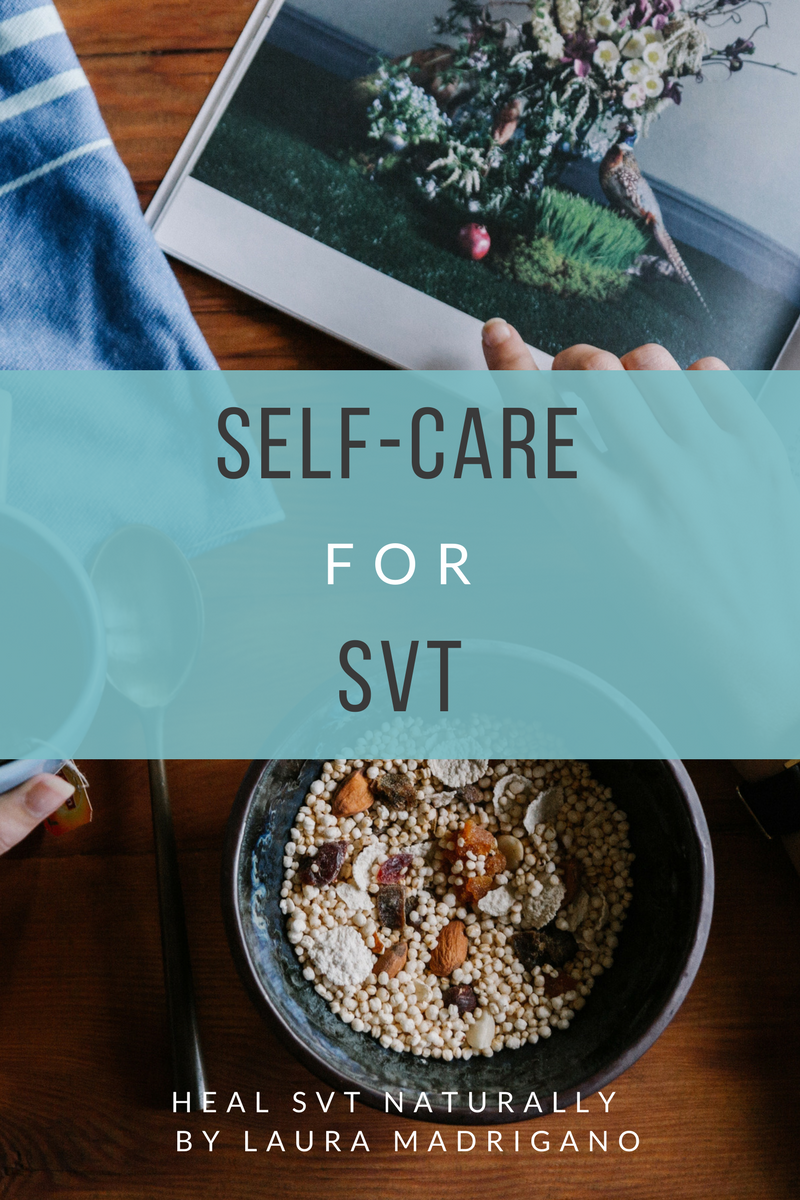 Self-care for SVT
Your heart is speaking to you everyday. Self-care is one of the cornerstones for connecting with your heart, preventing SVT episodes and improving the quality of your entire life. Self-care is the skill of nourishing your needs and creating loving daily routines that feed your body, mind and soul.
The result of these daily routines creates reserve, building up your body's ability to withstand stress and depletion which are core contributors to SVT. This 21 page e-guide will help you elevate your self-care and give you practical and realistic ways to incorporate it into your daily routine.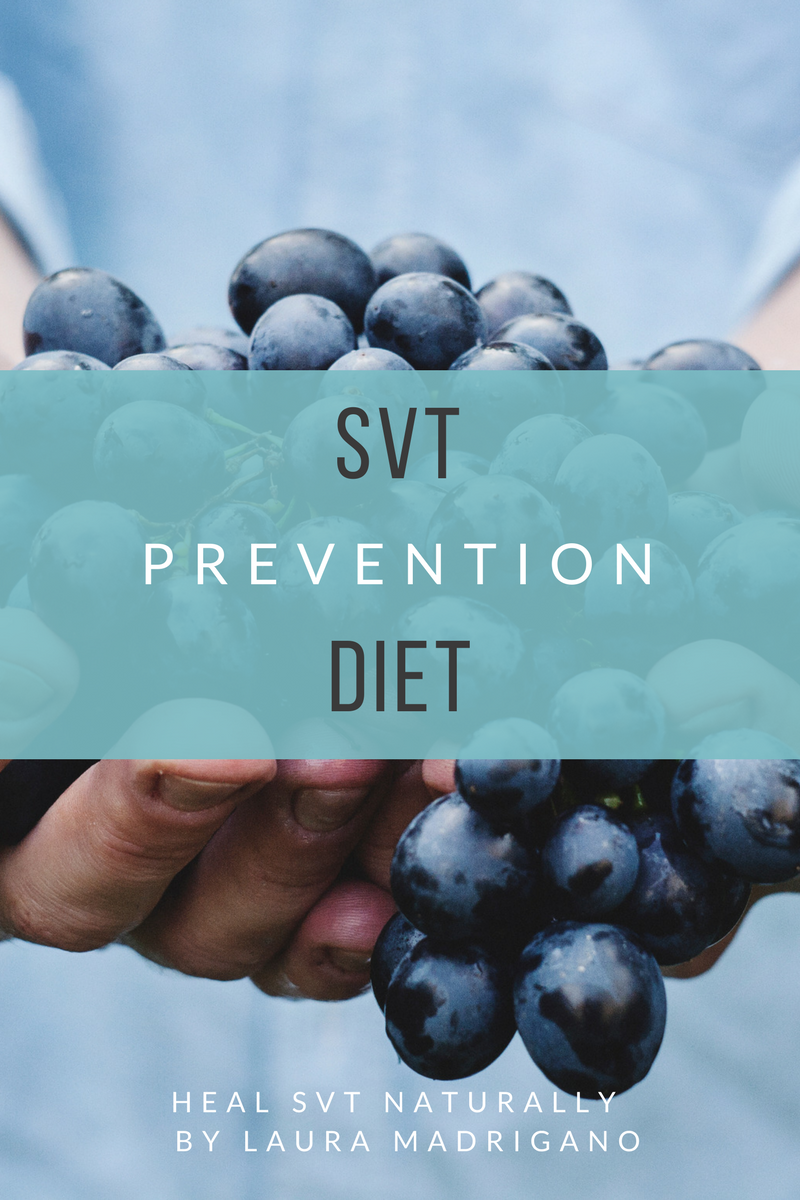 SVT Prevention Diet
This e-guide is an in-depth view of the SVT prevention Diet.
(Coming soon. Ready April 15th 2017)
Sign up for my emails to be the first to know when it's ready!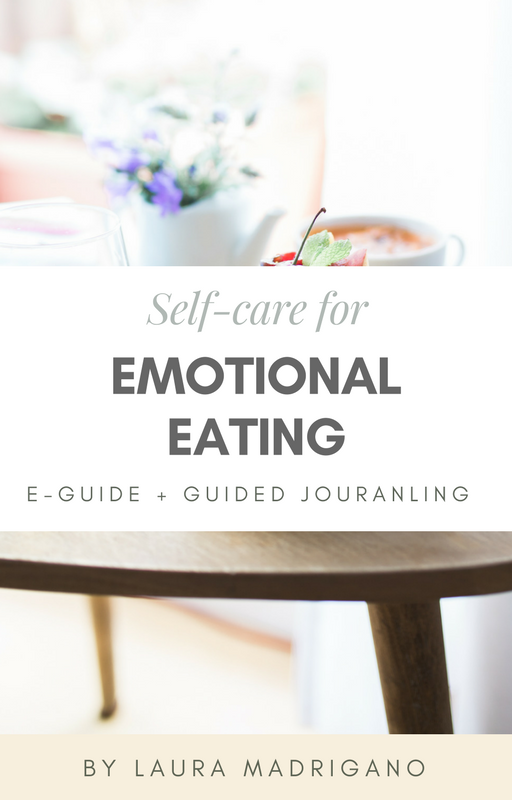 Self-care for Emotional Eating
Changing your relationship with food, and healing what stops you from doing this is the most important work you will do in your lifetime.
Your food and your relationship to self-nourishment is the FOUNDAITON for how you are doing everything else in life. This guide addresses emotional eating with practical, loving, and healing techniques to give you the tools you need to heal. xo
or do you want 1-on-1 support?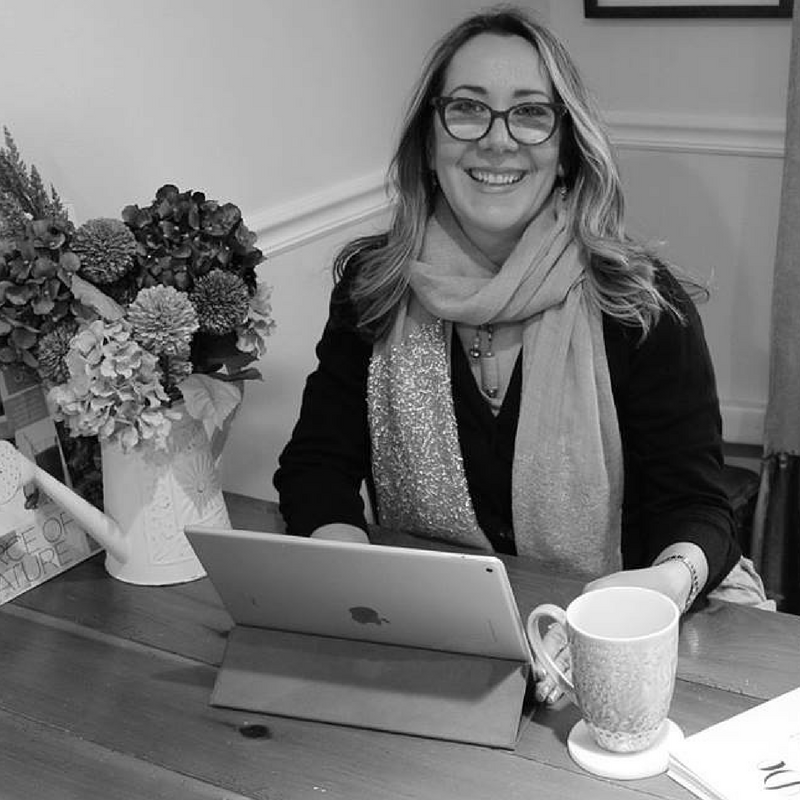 Schedule an Appointment
Changing your diet is the most significant thing that you can do to improve your health and start preventing SVT episodes. The first thing I did when I wanted to change was work with a Health Coach. My own process of healing lead me to become a Board Certified Coach in 2011 and later enroll in the Institute of Integrative Nutrition so that I could become as knowledgeable as possible while helping others find the path to healing. One -on- one coaching can help you if you feel really lost or out of control with your diet. If you are not taking care of yourself, suffering from emotional eating, cravings, eating sugar all day, having digestive issues, and many other health issues.
For some people, this is the right choice. If you are interested in hiring me as your Health Coach and Life Coach, I would be honored to be part of your support team.  Appointments include a food tracker analysis where I study your food and lifestyle choices for 7 days to identify SVT triggers. I create and send you recipes, give supplement recommendations and loads of self-care support. Visit the appointment page to learn about everything that is included or feel free to email me with any questions or to schedule a free 15 min consult. Lmadrigano@aol.com
If you feel ready to advance your relationship with food, I would love to be a part of your support and transition team. I have drastically upgraded my own diet, and initially not by choice, so I can relate if this is not good news for you. I approach your healing from my own experience as a sufferer and as an SVT advocate. I think you will like my approach!
Pillars of the SVT Prevention Diet:
Gut Healing
Avoiding Allergens
Adding in Super Foods
Healing Blocks
Food Prep
A Health Coach can help bridge the gap between you and your Doctor…
I bring a wide range of value and can help you in several areas. As a fellow SVT suffer and thriver, I know exactly how you feel. I have walked my talk, and I know it works. I am a Board certified Life Coach and and Integrative Nutrition Health Coach am skilled and experienced at helping people change through inspired action steps.
I am currently enrolled in the Institute of Integrative Nutrition, the most renown school in the world, becoming an Integrative Nutrition Health Coach 2017. I designed the 4 layers of Healing SVT naturally and will help you with the 4 Pillars of Healing: The Physical including the nutrition piece, The Emotional, The Spiritual piece and The Energetic. Healing really is a full body mind spirit approach and I would love to be your guide! xo
Imagine a life when you actually LOVE to eat healthy and fill your body with nutrient dense foods that satisfy you!
"Hi. I am a medical resident specializing in cardiology…. I have always been lactose intolerant and after reading the blog will try to be on a gluten free diet."
"..this site is better than any doctor out there for information and compassion ….you are going to get better!!!."
" I have dealt with SVT many years ,I can't tell you how much your site has helped me.It is so great knowing there is other people that deal with it to.I remember the first time I was in the hospital in ICU the Dr came in and said what you have we don't know a lot about.That was 27 years ago. Im so glad Laura took the time to do this site.It not only helps physically but emotionally too.Your a very special life coach! I Thank you from the bottom of my heart !"
Your relationship with food is one of the most important relationships you will ever have in this lifetime!
Laura Madrigano is currently enrolled in the Institute for Integrative Nutrition and will graduate in 2017 as a Integrative Nutrition Health Coach.
Gluten free recipes to inspire you!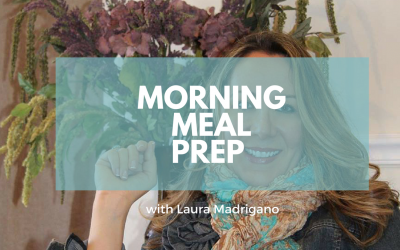 Are you getting in 3 servings of veggies per day? Did you know that eating your greens helps to oxygenate your blood stream bringing new life to your cells? Do you know that when you elevate and improve your diet you will feel soooo much better than you do when you...
Links to top articles to help you get started! 
Want more recipes, information about food + SVT and motivation?
Sign up to be on my email list. Get my TOP TEN TIPS to heal SVT naturally, become a member of the private facebook group, and receive my weekly newsletter filled with information to help you!
Join me HERE