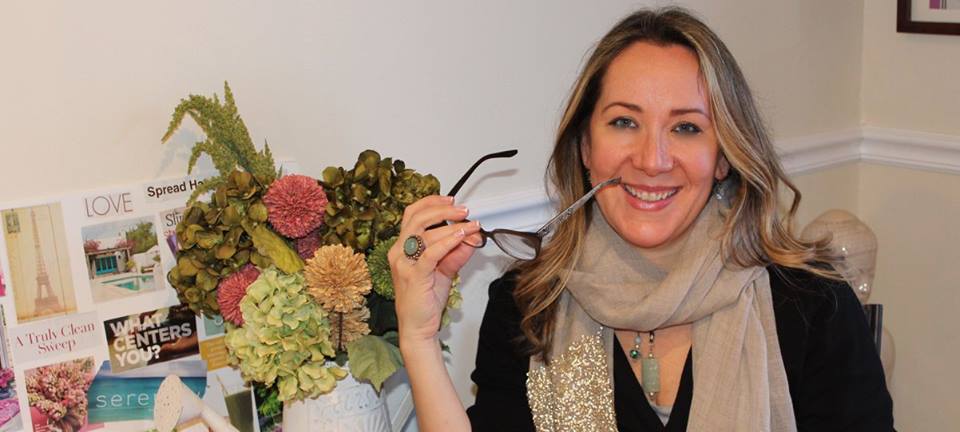 Ready to learn everything you can about your SVT?
Well, I LOVE to create courses, classes, e-guides, workbooks, and videos to help you.  Select from the self-study courses, workshops, downloads, journaling exercises and guides that appeal to you. I'm always here for you if/when you need me. You can book a session with me anytime. In the meantime, enjoy these tools, and don't forget to opt-in to my email list for weekly inspiration, free tools and support.
Ways to self-Study…
You can sign up for my e-course….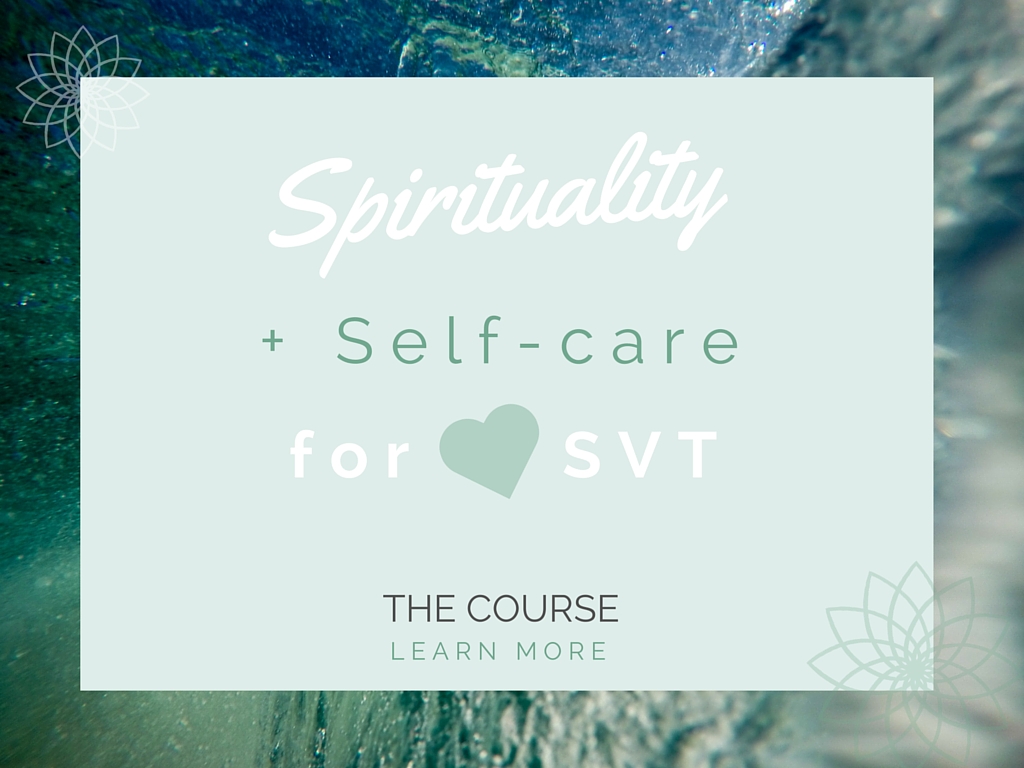 Self-care is the cornerstone of healing SVT naturally. This Course is in the creation process and will launch in Oct 2016. This is an online course with 4 modules. Weekly videos, Workbooks, e-guides and live group coaching calls.
Ways to self-Study…
2. Download an e-guide….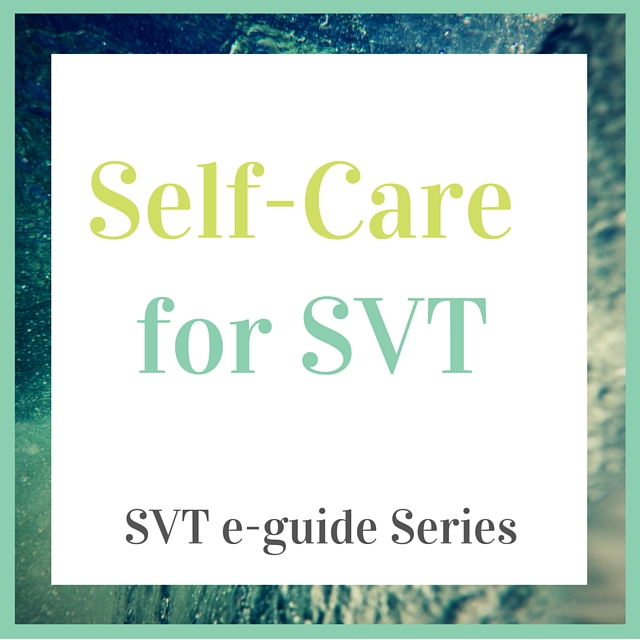 Self-care for SVT E-guide!
Want to learn more about Self-care for SVT? This e-guide is a wonderful place to start. Its packed with information about the benefits of self care and offers practical solutions to help you in several areas.
Overcome lack of desire to self-care
Ideas to elevate your self-care
Routines that work!
Eliminate depletion, the cornerstone of SVT
This guide is written by Laura Madrigano and is availabel for immediate download upon purchase!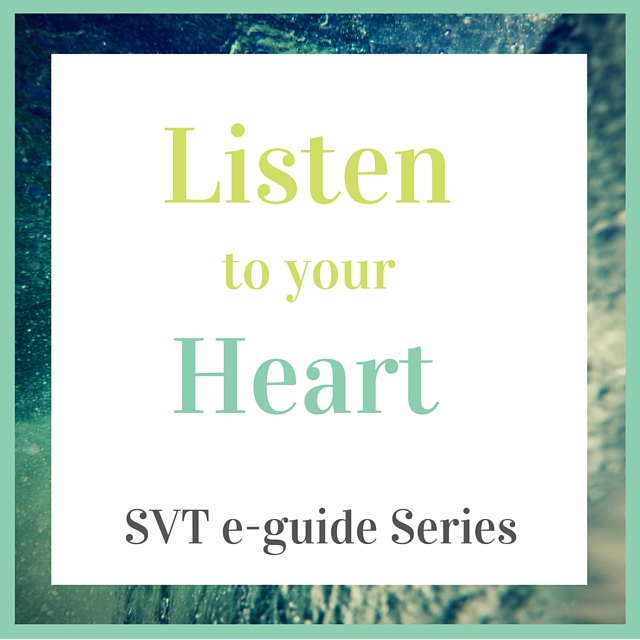 Listen to your heart!
Have you ever wondered what it would be like to have a conversation with your SVT? Do you have questions that you want answered? Do you believe that there are deeper layers to why we have certain health issues? Your heart is speaking to you every day! SVT is a symptom and your heart wants you to figure out what it is trying to tell you. This guide is an easy to use template to help you find the wisdom that you need to help you answer your most pressing SVT questions by opening up a conversation with your HEART.
This guide will be ready for purchase on Dec 14th 2016.
Be the first to know when I launch a new course!
Sign up for my emails to get all the latest SVT news, classes, courses, and more. You will also receive my revised Top Ten Tips to heal svt naturally and a link to the private facebook group.