Heal SVT Naturally E-guide Series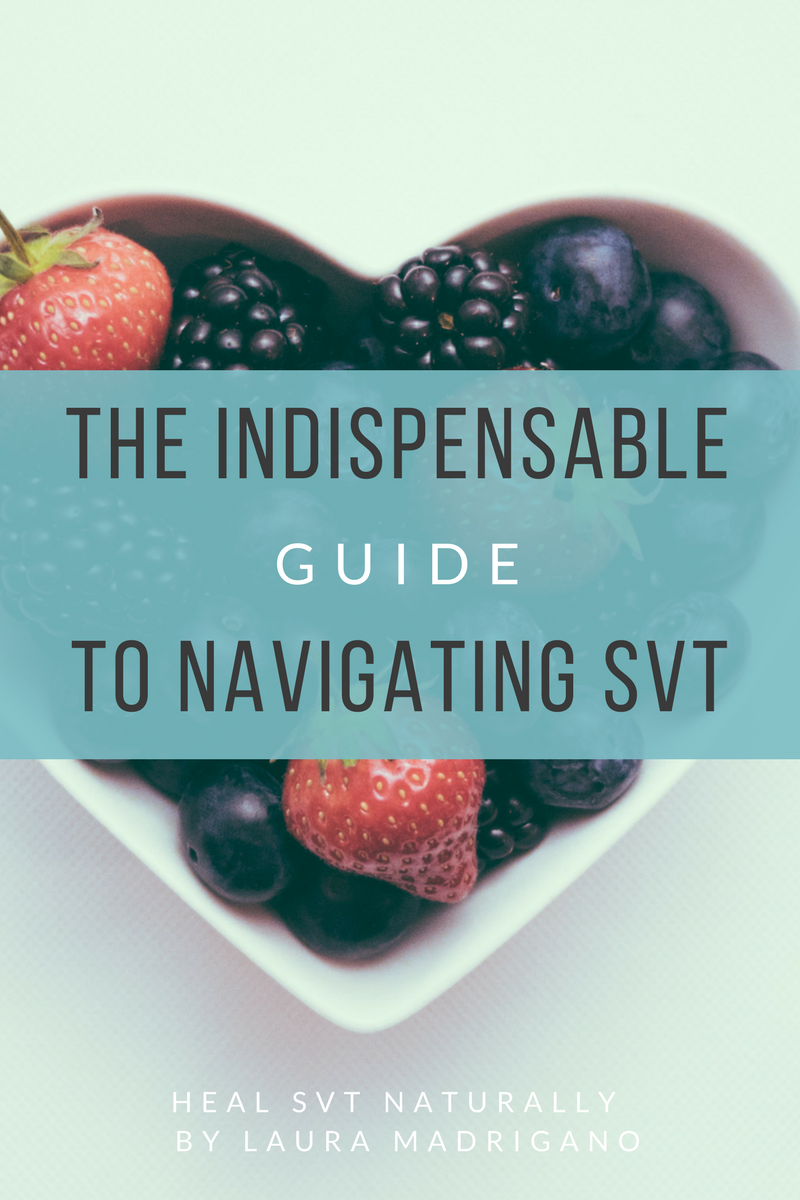 Featured E-guide: The Indispensable Guide to Navigating SVT
The Indispensable Guide to Navigating SVT: What you need to know to start your journey of healing
My journey with SVT has led me through traditional cardiology and alternative approaches. This guide brings my personal and professional experience, research, and beliefs into one concise place. It is meant to help you learn everything there is to know about navigating your SVT, and fast!
The Indispensable Guide to Navigating SVT introduces you to a completely different version of understanding and managing SVT and will teach you:
The differences between traditional cardiology and an integrative healing approach.
The introduction to the Heal SVT Naturally Approach
How to minimize or stop an SVT episode.
How to understand and identify acute SVT triggers.
The concept of root contributors to SVT and their impact on the entire body.
How to track and analyze the meaning of your symptoms.
A healing plan with flexibility and ease.
A long-term SVT prevention plan.
To view SVT as an opportunity to assess the quality of your overall health and happiness.
If you are suffering, there is hope!
This guide shares everything that I wish I knew at the beginning of my SVT journey, in a comprehensive and flexible way. There is no other resource like this anywhere in the world!
 The Indispensable Guide to Navigating SVT will be released on August 11, 2017 and is available for pre-order today for $3.99! (After August 11, 2017, the permanent price will go up to $6.99).
Order it HERE
Like these? WANT more?
When you sign up for my Heal SVT naturally newsletter, you will be the FIRST to receive access to all the newest SVT e-guides and other healing materials. Plus you will receive access to the private FB group and will receive the Top Ten Tips to Heal SVT naturally!
Yes! Sign me up!