How can I help you today?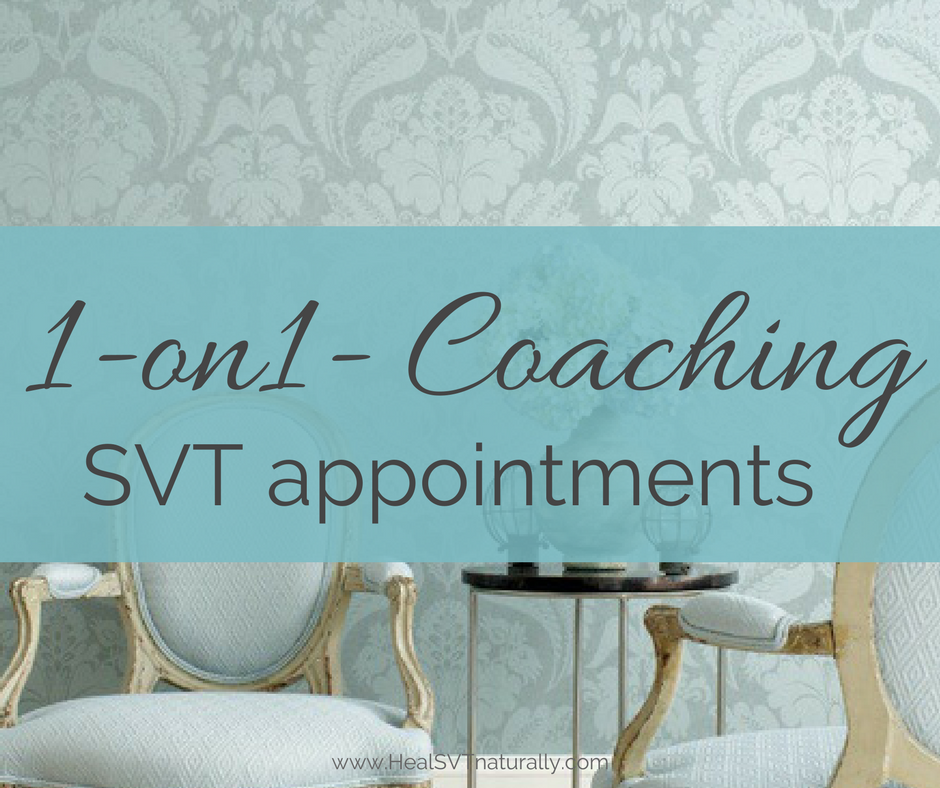 1-on-1 Appointments
Work with me from anywhere in the world.  1-on-1 personal support. I will help you Identify your unique SVT triggers, analyze your food & lifestyle tracker, and help you create a heal SVT action plan designed uniquely for you!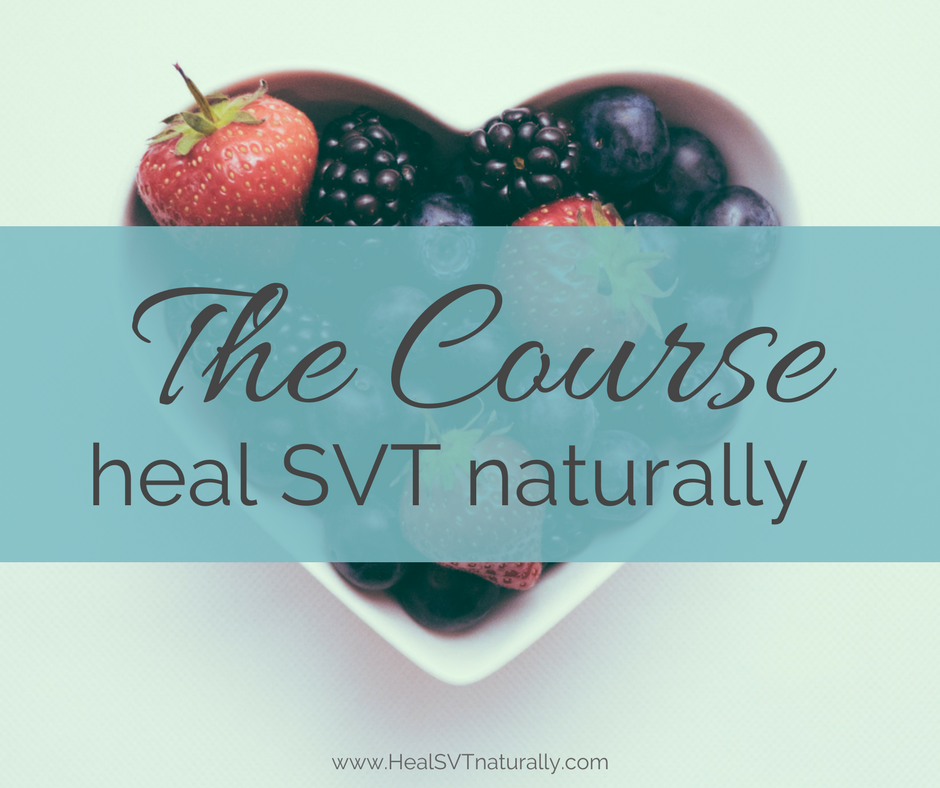 Heal SVT Naturally The Course
Coming soon 2017.
Learn every step of healing SVT naturally from a WHOLE BODY approach. Do it at your own pace from anywhere in the world.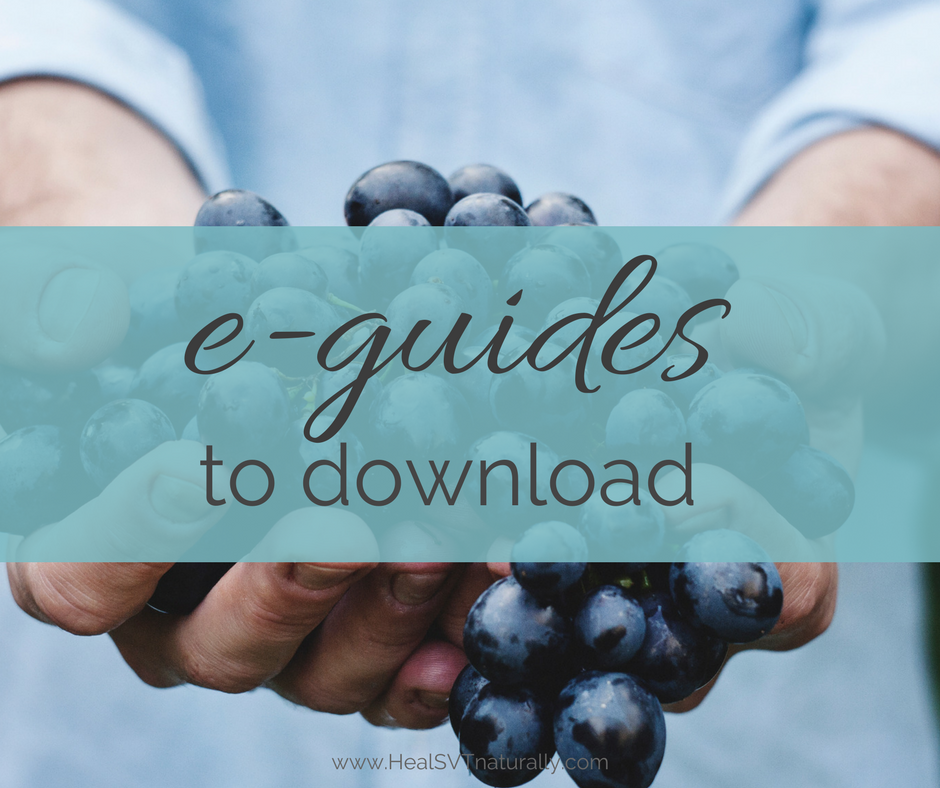 E-guides
The Heal SVT naturally e-guide series is here. Concise information aimed to help you learn fast! Topics include, Self-care for SVT, SVT Prevention Diet, Listen to your Heart, and SVT the Basics.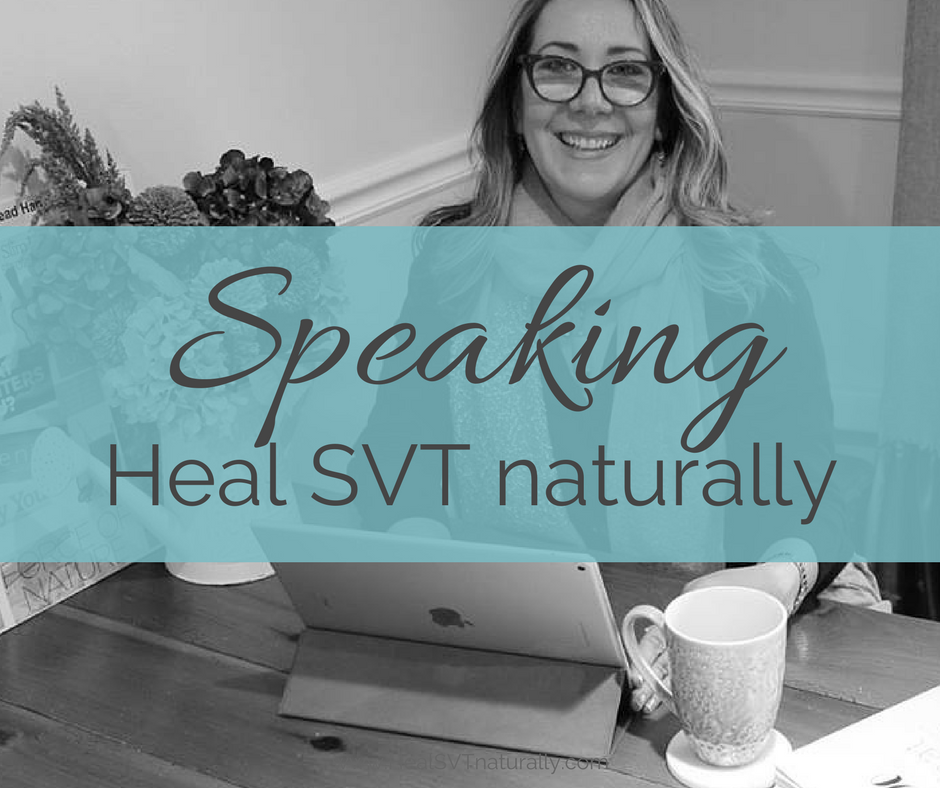 SVT Speaking Engagements
I speak, teach and inspire at Hospitals, Wellness Centers, Corporate events, and Retreats. Topics include: Self-care for SVT, Heal SVT naturally, The GUT connection, and Listen to your Heart.
It takes a very special person...
to embark on a journey of self-healing, self-care and doing everything within your control to feel better!
What other SVT clients are saying…
"Highly, highly recommend Laura's sessions. Have had two so far and they've been wonderfully helpful and uplifting. I thought I was pretty knowledgeable about the whole body mind connection, but Laura's coaching takes it to another level. Looking forward to putting different things into practice, and to the next session. She's incredibly generous with her skills, her information, her gifts and her time"
"Words can barely express the depth of insight and wisdom I have experienced as a result of working with Laura Madrigano as my life coach. She is a very gifted and inspiring person. Working with Laura has been life-changing. Beginning at a stressful point in my life journey, Laura helped me proceed beyond my expectations!"
"My experience with Laura Madrigano has been profound. Upon entering her office, I can feel the shift that I will undergo, and I know that I will leave an enlightened, more peaceful and happy person. After each meeting with her I feel inspired and open to the gifts that are offered to me in every day life, and I find that more of them are coming my way! Every session with Laura has been different, as she has been able to tailor her techniques and approaches according to my needs that day. I have always felt safe and comfortable speaking with Laura about anything in my life, as she has a way of putting me at ease and making me feel at home. I recommend Laura to ALL of my friends and family for any issue they are facing; be it financial issues, relationships, business, goal setting, clarity, joy, health, or any one of the endless topics one could want to improve. From the bottom of my heart, Laura: thank you for everything!"
"I had experienced health issues for YEARS and was beyond frustration with not being able to figure out what was wrong…I was sick and tired if being sick and tired ! .. and then one day I happened to stumble on to the website Heal SVT Naturally. As I read Laura's story I had hope! It was as though she had climbed into my body and was expressing every single, symptom and feeling I had ever experienced ! I wasn't crazy after all. That was my beginning to understanding my heart problems. She was an answer to prayer! She has helped me so much!!! She and Kris Carr are two of my favorite people to follow regarding health issues!"
"Laura helped me in the road to healing my heart. I highly recommend her as a personal coach!"
What is a Health Coach?
Laura Madrigano is currently enrolled in the Institute for Integrative Nutrition and will graduate in 2017 as an Integrative Nutrition Health Coach.
Sign up for our Heal SVT Naturally Emails
Get all the latest SVT news. When you sign up you will get the TOP TEN TIPS to heal SVT naturally, and a link to access the supra ventricular tachycardia facebook group.