Gluten Free Yummy Cashew Butter Oatmeal Cookies!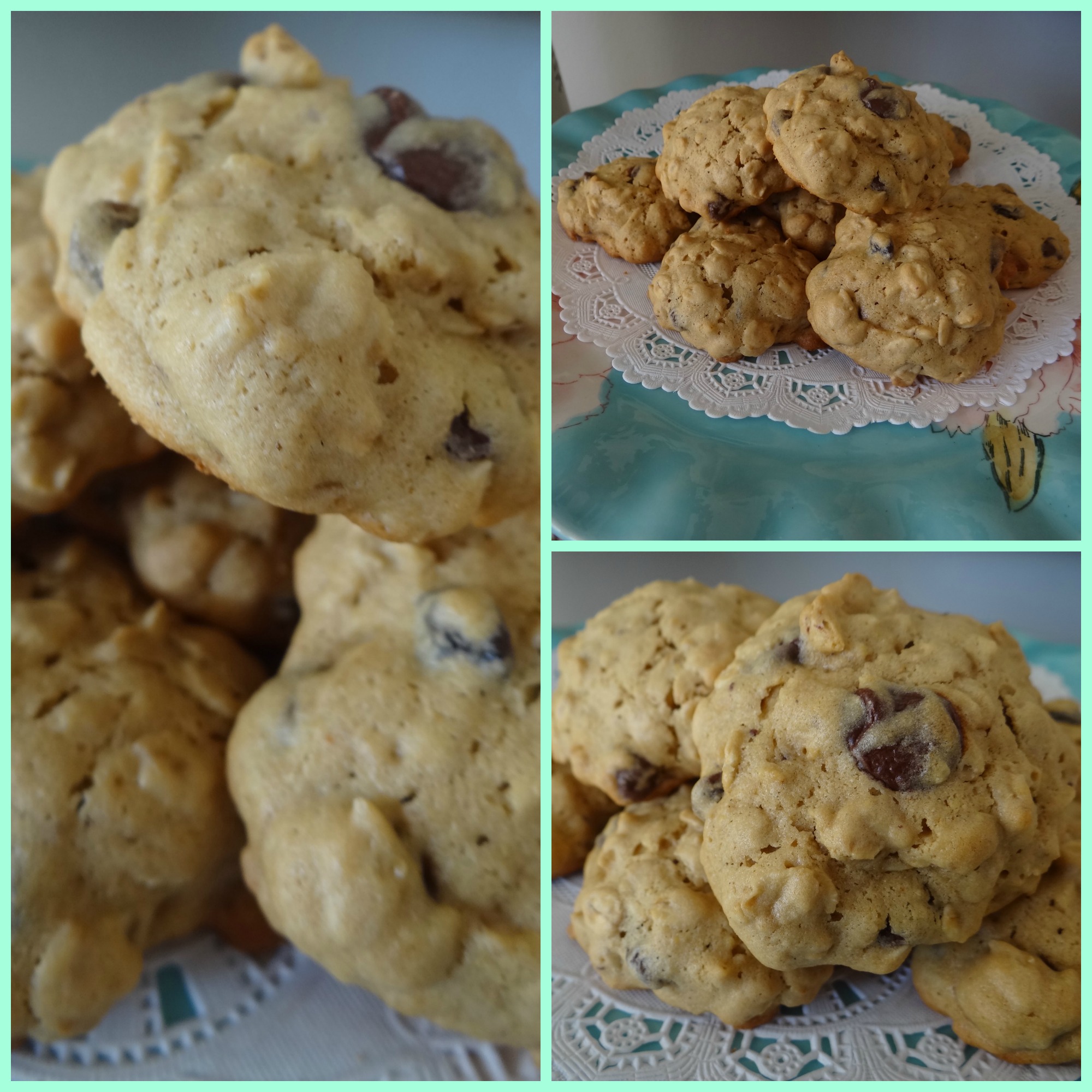 You will need:
2 Eggs
Stick Butter
½ cup brown sugar
1 Cup All Purpose GF Flour (Bob's redmill)
½ teaspoon baking powder
¼ teaspoon salt
½ teaspoon Baking Soda
1 ½ cups GF Rolled Oats
1 teaspoon Vanilla
½ Cup Raisins
2 tablespoons Cashew Butter
½ Cup Grain Sweetened Chocolate Chips
Start by mixing the room temperature eggs and butter…then add the sugar, baking powder, baking soda, salt, vanilla, & cashew butter….
then the flour and rolled oats,
then the raisins and chips last. Mix all together and then spoon on to a baking sheet…If you have parchment paper, you can use it for an easy to clean baking sheet!
Bake 10 minutes 350 degrees…and enjoy~
 Benefits:
Gluten Free
no white sugar
rolled oats will help with a nice bowel movement!
yummy sweet treat that you don't have to feel guilty about
With Love & Healing xoxox
Laura