HEAL SVT Naturally
The Integrative Approach to Supraventricular Tachycardia
Welcome! I am so happy that you arrived here!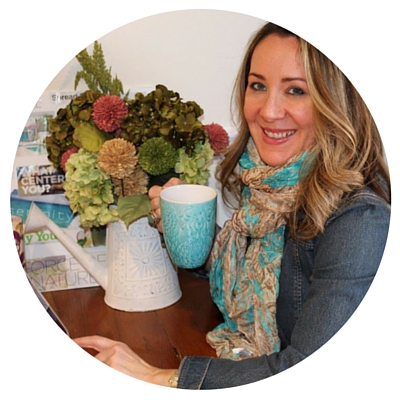 My name is Laura Madrigano. I am a Mother to 2 young boys ages 10 and 4, a Board Certified Life Coach, an Integrative Nutrition Health Coach, an SVT thriver and the Creator of Heal SVT Naturally.
I had my first SVT at age 26 while working as Fashion Designer in NYC. What started as a 15 year struggle to piece together random health issues like migraines, SVT, POTS, constipation and anxiety, resulted in a transformation of my health, life and career.
SVT was my Blessing in disguise…
It led me to uncover lifelong food sensitivities, change my diet, use nutrition as lifestyle medicine, trust myself to become my own greatest health care advocate, elevate a lack of self-care, listen to my heart, and develop a healing approach that has changed my life & the lives of countless other SVT sufferers. This site and all of my coaching work is devoted to the supplemental integrative treatment options for SVT and I cannot wait to share them with you!
My Heal SVT Naturally Approach: 
Includes the missing treatment options in the current way of viewing and treating SVT by addressing your diet, lifestyle and the underlying causes of the condition.

Offers you new ways to view your SVT. It helps you REFRAME it as a catalyst for change and something positive.

Is

 INTEGRATIVE and approaches SVT as a WHOLE body condition

. 

Defines The CORE FOUR Healing layers which are the ROOT CAUSES of your SVT. (The Physical + Nutritional, Emotional, Energetic and Spiritual contributors.)

Helps you identify your SVT Triggers and what to do about them.

Helps you take back CONTROL of your health using food + nutrition, self-care tools and heart listening practices.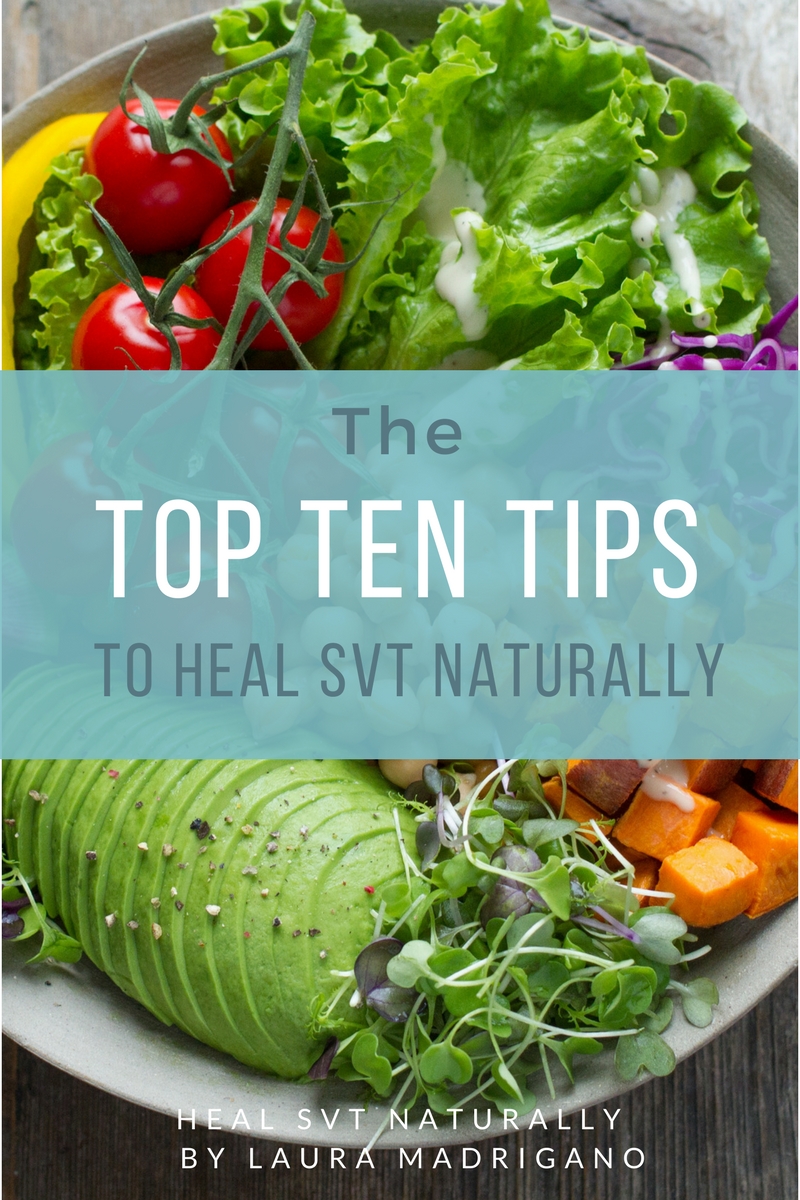 Start with my TOP TEN TIPS…it's FREE!
I used to experience daily, weekly and monthly SVT episodes.
I studied my behaviors and finally started to connect the dots and track what triggered my SVT.  I found common denominators and created a list of things that YOU can do to help address common triggers and avoid epsiodes. These are my TOP TEN TIPS to heal SVT naturally.
This 13 page inspirational guide is a FREE download and my gift to you when you sign up for my email list.

If you are suffering, there is hope!
Are you suffering because of your SVT?
Is SVT controlling or consuming your life?
Do you live in constant fear of SVT, afraid of the next looming episode?
Are you afraid to leave your house? Travel? Fly?
Do you scout out the nearest hospital "just in case"?
Do you have more symptoms than just SVT and wish someone could help piece your health puzzle together?
Do you have anxiety, panic attacks, migraines or digestive issues?
Are you afraid of ablation or feel that it might not be the right choice for you?
Do you wish there were other options aside from lifelong heart medication?
Do you think your SVT may be triggered by certain things and wish you had a road-map to help you navigate your SVT?
Do you feel unheard by your Dr. or wish they had more answers for you?
Is SVT effecting the QUALITY of your life or keeping you from living life the way you want to?
Feel in control of your SVT and not like your SVT is controlling you.
Learn the integrative approach to managing your SVT.
Understand your ROOT CAUSES, and what to do about them.
Be your own health care advocate.
Learn the connection between food, un-diagnosed food allergies, digestive issues, and depletion.
Elevate your diet and know exactly what to cook for yourself and your family.
Live a life of SVT PREVENTION with confidence and ease.
Increase your Self-care, and enjoy making yourself a priority.
Listen to your emotional and spiritual HEART messages, access your authentic desires, tell your truth.
Connect with your INTUITION and easily hear it.
Protect your sensitive energy and learn methods to do so.
Join a community of SVT friends from all over the world.
Finally feel better, so that you can live your life with vitality, health and heart joy.
Meet your potential, achieve your goals, and experience FREEDOM.
Learn what

you need to know, FAST…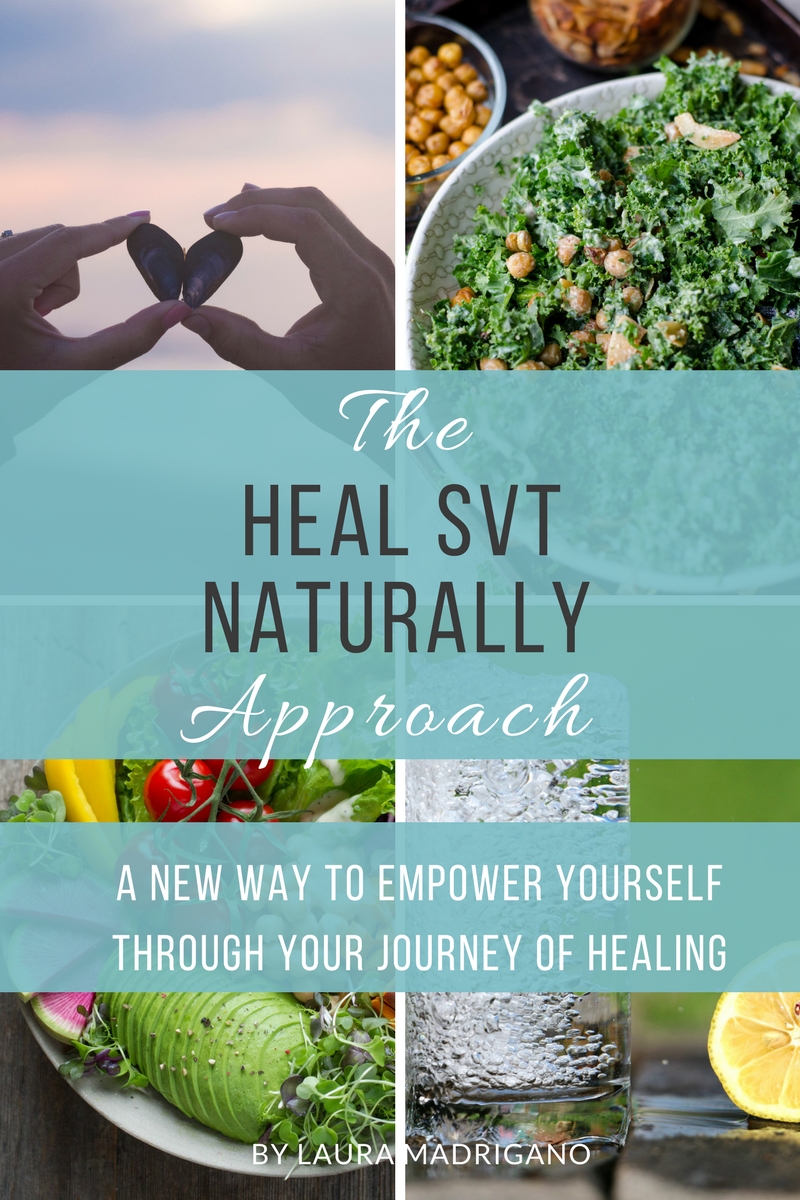 Are you ready for a WHOLE NEW WAY to Navigate your SVT?
Open Your Mind, Become Self-Empowered and Discover New ways to Manage Your SVT.
You've been to the doctor and you have been told your options…medication and ablation right? I had SVT for 15 years. I was afraid to leave my house, be alone with my kids, travel, and I felt sick and scared every single day. SVT took over my life and debilitating anxiety came with it. I didn't recognize myself. I knew if I didnt figure out why I was so sick, that my quality of life would be gone forever.
I wrote a 72 page guide for you that explains how to help yourself using an integrative whole body approach to manage your SVT naturally. 
The Heal SVT Naturally Approach explains the BASICS of my approach. IT will help you shift your mindset around SVT so that you can  begin to see it as something positive. I explain the Root Causes of SVT and what to do begin to do about them.  This 72 page color, digital e-guide is ab absolute MUST READ for anyone who really is ready to free themselves from SVT and wants to learn all the basics…and fast. I wrote you the e-guide that I WISH someone gave me when I was first struggling to find answers. It is available for immediate download. $9.99. 
SVT is NOT your enemy.
If you have SVT then there are things in your life and diet that need to CHANGE. I help people SHIFT their view of SVT so that they can feel empowered and ready to make the CHANGES that are calling.
I help people TRANSFORM their health & their lives.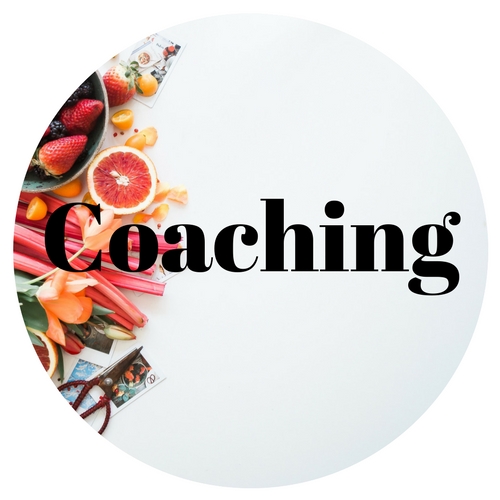 COACHING
Work with Laura from anywhere in the world. This is for people who want one-on-one personal support to get individualized attention and direction on exactly how to Heal your SVT Naturally. I combine Life Coaching & Integrative Nutrition Health Coaching to help you transform your health and life,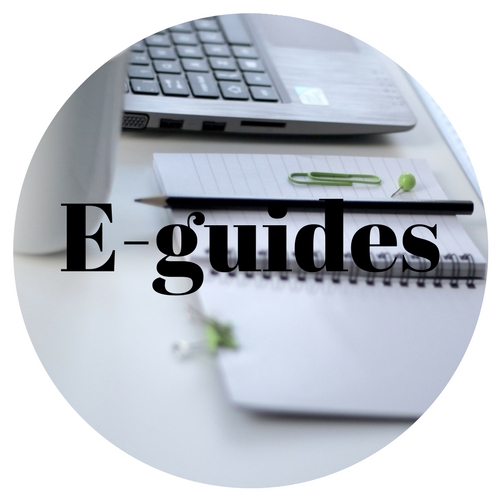 E-GUIDES
Learn everything you can right now from home. I write e-gudies about SVT and everything you need to know on how to heal it naturally. Visit my e-guide page to select the e-guides you want to download immediately.
Featured SVT Articles & Blog Posts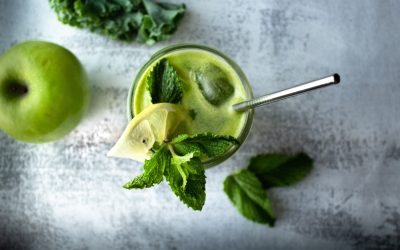 Hello friends! Think about what it would feel like to not have SVT or to continually worry about SVT… Today's blog post is a little different than usual… I'm not going to tell you what to eat or to stop eating sugar, nor will I tell you what supplements to take as I...
I had experienced health issues for YEARS and was beyond frustration with not being able to figure out what was wrong…I was sick and tired if being sick and tired ! .. and then one day I happened to stumble on to the website Heal SVT Naturally. As I read Laura's story I had hope! It was as though she had climbed into my body and was expressing every single, symptom and feeling I had ever experienced ! I wasn't crazy after all. That was my beginning to understanding my heart problems. She was an answer to prayer! She has helped me so much!!! She and Kris Carr are two of my favorite people to follow regarding health issues!
–Pam
Become an SVT Insider...
Sign up to my exclusive SVT newsletter and I will give you my TOP TEN TIPS to heal SVT naturally for FREE.
I share all the latest SVT information, keep you motivated with delicious recipes, and inspire you with updates that I don't share anywhere else.