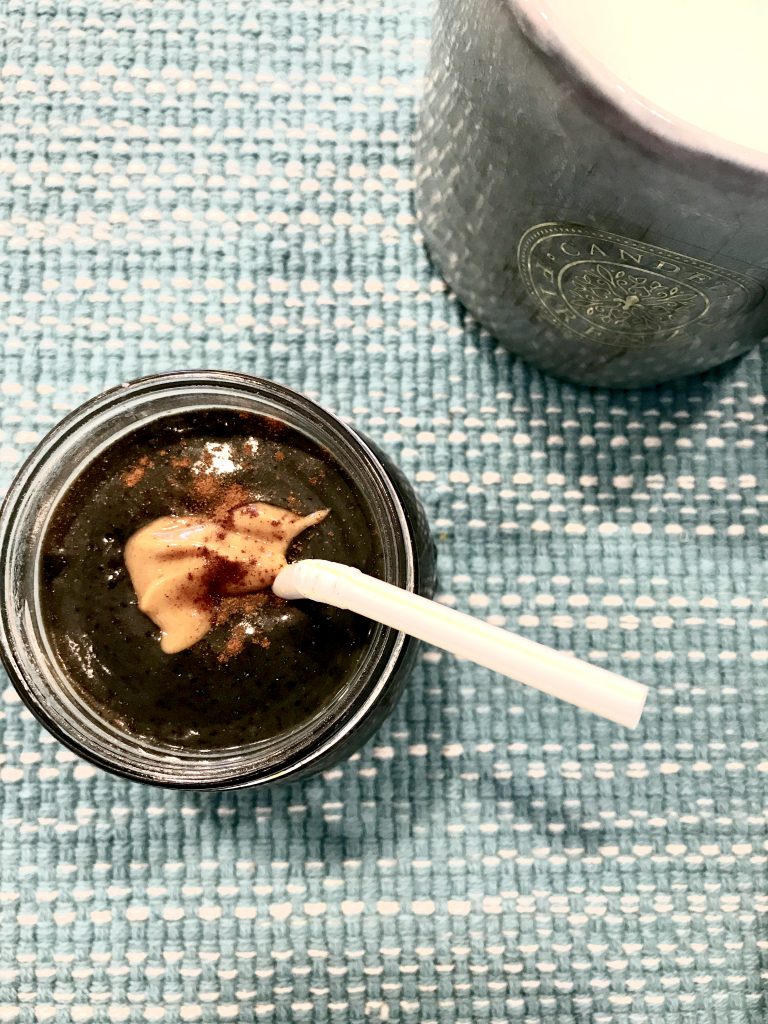 Food and SVT..
You know I love smoothies.
They are just such a phenomenal way to get loads of nutrition into you and your kids. They are great after a baseball game to replenish everyone, and are quite filling especially if you add a nice protein.
Ingredients:
3 bananas (1 for each person you are serving)

1 bag frozen organic wild blueberries

2 cups frozen baby spinach

1/2 avocado (this makes it crazy creamy!)

1 tablespoon honey

1 pitted mejool date

1 tablespoon organic Santa Cruz Peanut Butter

1 teaspoon Spirulina

1 teaspoon collagen powder

1 tablespoon Mediclear pea based protein and liver support

1 + cup almond milk (more to reach desired consistency)

1 cup water

3 dashes cinnamon
I have a vitamix so that is what I use to blend my smoothies.
Enjoy!
More Heal SVT Naturally RESOURCES for You:
Get my TOP TEN TIPS to HEAL SVT NATURALLY free e-guide when you sign up for my email list for FREE HERE
Join The Heal SVT Naturally Private Facebook Group HERE
Get Heal SVT Naturally THE BASICS HERE
Get The SVT Prevention Diet E-book HERE
Download the Heal SVT Naturally E-books a HERE
Please comment below with any questions. I LOVE to hear from you and try to answer as many q's as possible!
I hope this info was helpful for you! Let me know
Love Laura
Your SVT Health Coach