SVT and Smoothies
I make a lot of smoothies…. My 4 year old loves them. I love them. My SVT prevention lifestyle loves them. They are fast and you can pack in loads of nutrients.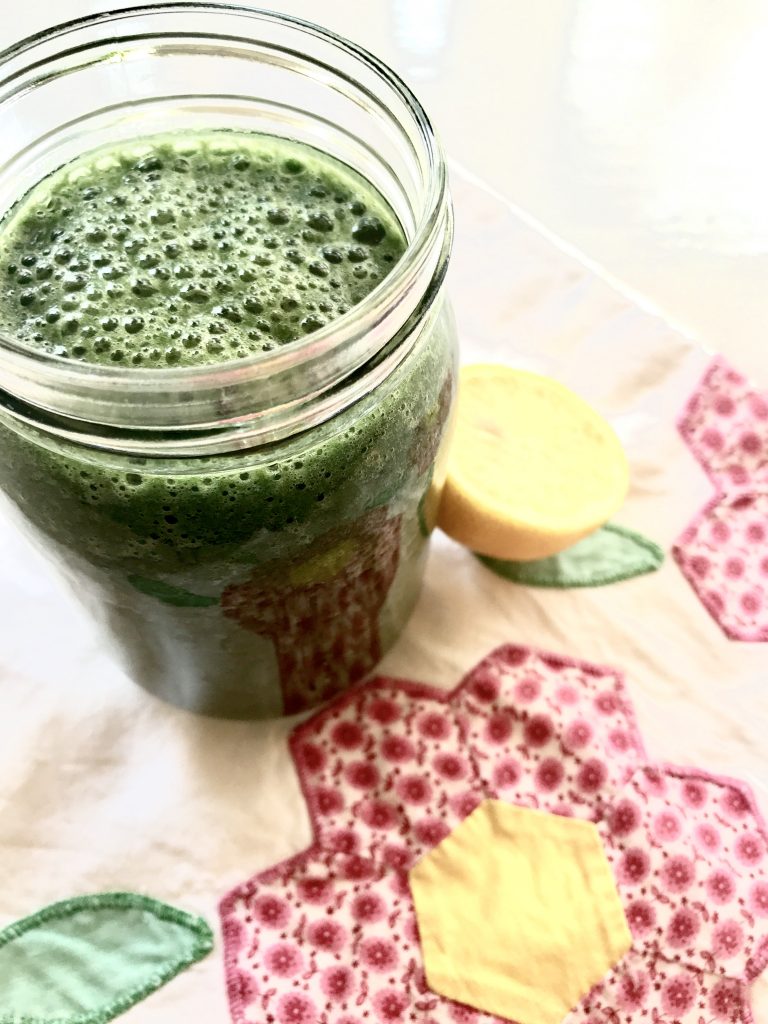 This version is a "green" version…Im still perfecting it, but here is what I did. All ingredients are organic…
1 head Romaine
1 cup Spinach
2 stalks celery
1 cucumber
1 apple
1 banana
1/2 lemon
1 Cup water
In a Vitamix or high speed blender add 1 cup water. Then rinse and chop up and add the romaine. Then I added the baby spinach, roughly cut up the celery and cucumber and added that. I did not peel the cucumber. Then slice and add one apple. Chunk up 1 banana and add that in.  Then squeeze in 1/2 lemon juice.
Blend and serve.
This is a great way to start your morning. Remember the SVT Prevention Diet is a 100% gluten free diet so ditch the bagels, english muffins, and pastries and get your greens in first thing!
Enjoy!
More Heal SVT Naturally RESOURCES for You:
Get my TOP TEN TIPS to HEAL SVT NATURALLY free e-guide when you sign up for my email list for FREE HERE
Join The Heal SVT Naturally Private Facebook Group HERE
Get Heal SVT Naturally THE BASICS HERE
Get The SVT Prevention Diet E-book HERE
Download the Heal SVT Naturally E-books a HERE
Please comment below with any questions. I LOVE to hear from you and try to answer as many q's as possible!
I hope this info was helpful for you! Let me know
Love Laura
Your SVT Health Coach