I make a lot of smoothies. My 4 year old loves them. I love them. They are fast and you can pack in loads of nutrients.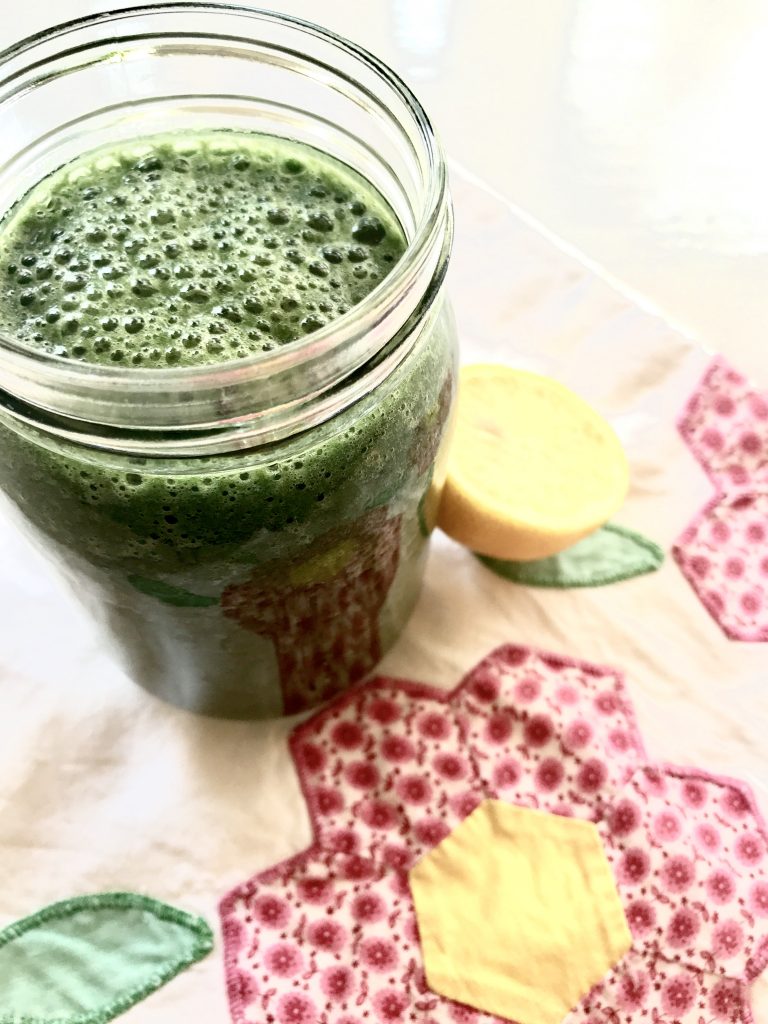 This version is a "green" version…Im still perfecting it, but here is what I did. All ingredients are organic…
1 head Romaine
1 cup Spinach
2 stalks celery
1 cucumber
1 apple
1 banana
1/2 lemon
1 Cup water
In a Vitamix or high speed blender add 1 cup water. Then rinse and chop up and add the romaine. Then I added the baby spinach, roughly cut up the celery and cucumber and added that. I did not peel the cucumber. Then slice and add one apple. Chunk up 1 banana and add that in.  Then squeeze in 1/2 lemon juice.
Blend and serve.
This is a great way to start your morning. Remember the SVT Prevention Diet is a 100% gluten free diet so ditch the bagels, english muffins, and pastries and get your greens in first thing!
Enjoy!
xo
Laura
Your SVT Coach
To learn about how to eat to prevent SVT, Stay tuned for my second e-guide, The SVT Prevention Diet, Coming soon…Spring 2018.