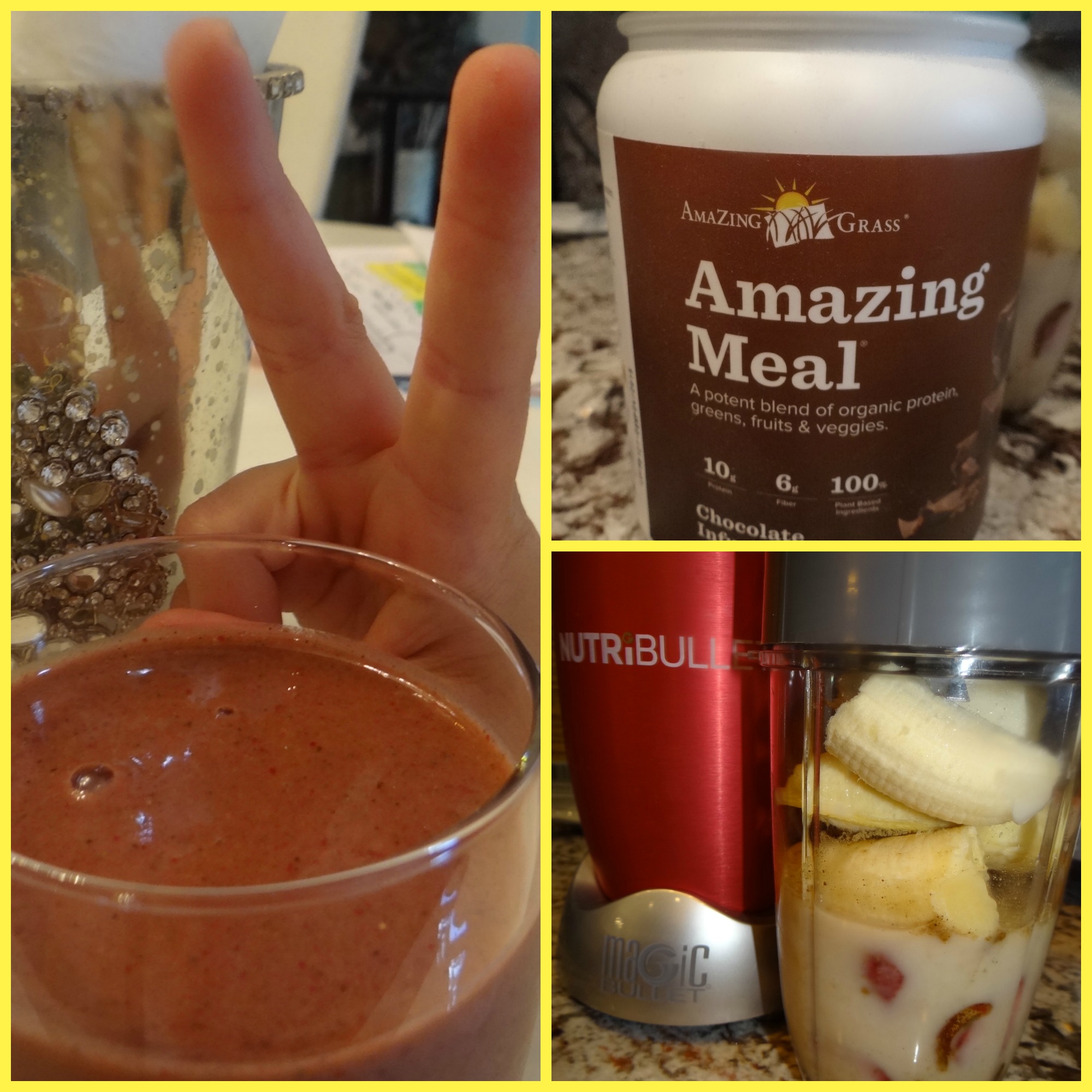 Recently I learned about "Amazing Meal". Another great gluten-free protein powder, that is KID friendly…or great for the KID inside us all!
If you are in the mood for something "chocolaty", this is an "amazing" option. Its cold, not overwhelming and delicious! A GREAT healthy SWEET treat!
Here's what I did:
Banana
Frozen Strawberries
Unsweetened Rice Milk
Scoop of amazing meal
SOOO EASY!
I blended it in my Nutribullet and seconds later its ready. As you can see, my son thought it was cool.
A word about the nutribullet…Years ago I DID invest in a Vitamix, and I have to say that for a lot less money I am VERY HAPPY with my Nutribullet. So if you don't have a hi-speed blender yet to make smoothies, I would say this Nutribullet is the way to go.
Here's a shot of the back of the container. ENJOY!