Start Here
Welcome! If you have SVT, accelerated heart rate issues, anxiety, POTS, or related issues you are in the right place! This page is a quick guide listing the best way to begin to navigate this site, and make the most of your time.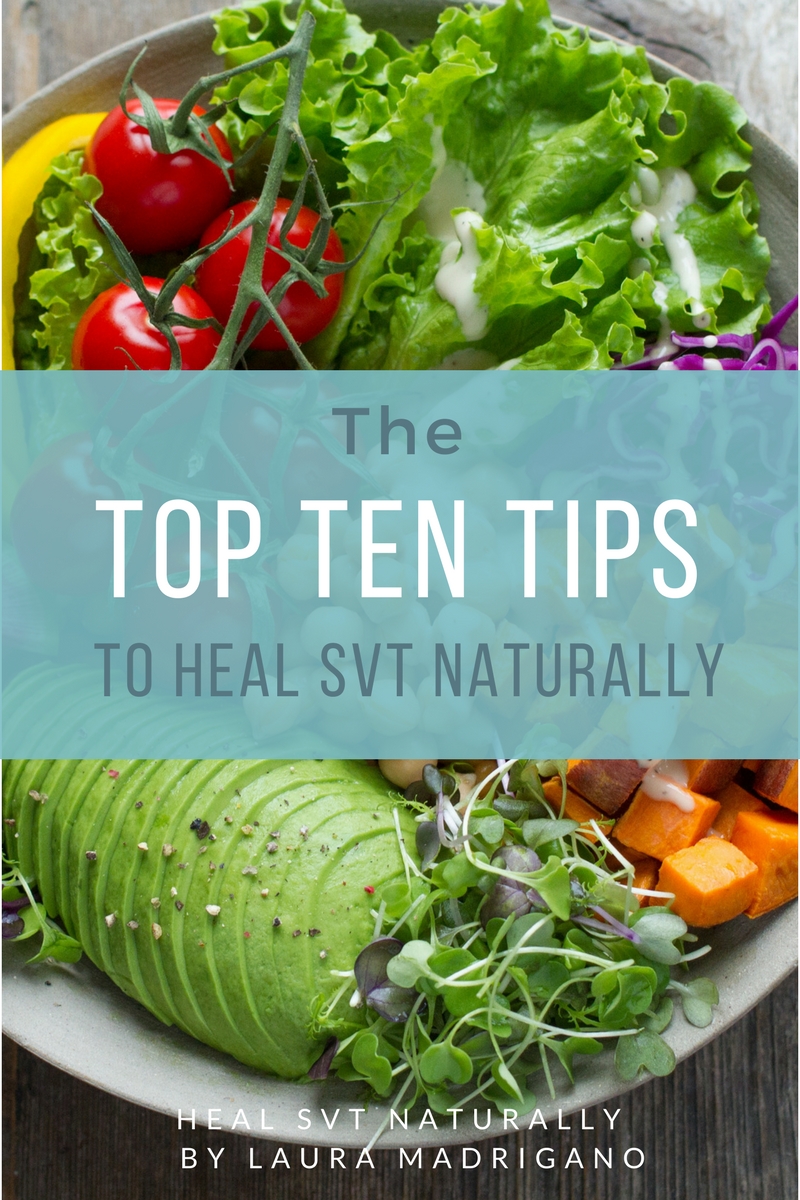 #1 Sign up for my TOP TEN TIPS to heal SVT naturally...
…and get on my email list to receive my weekly newsletter…its FREE!
My Top Tens Tips to heal SVT naturally are the first things that you can start to do to immediately begin to feel better fast. By opting in to my newsletter, you will receive my Top Ten Tips along with my food and lifestyle tracker which is a great tool to begin to find your SVT triggers. You will also receive my weekly blog posts including all the latest information, recipes, Coaching tips and heart healing tools.
Get it here!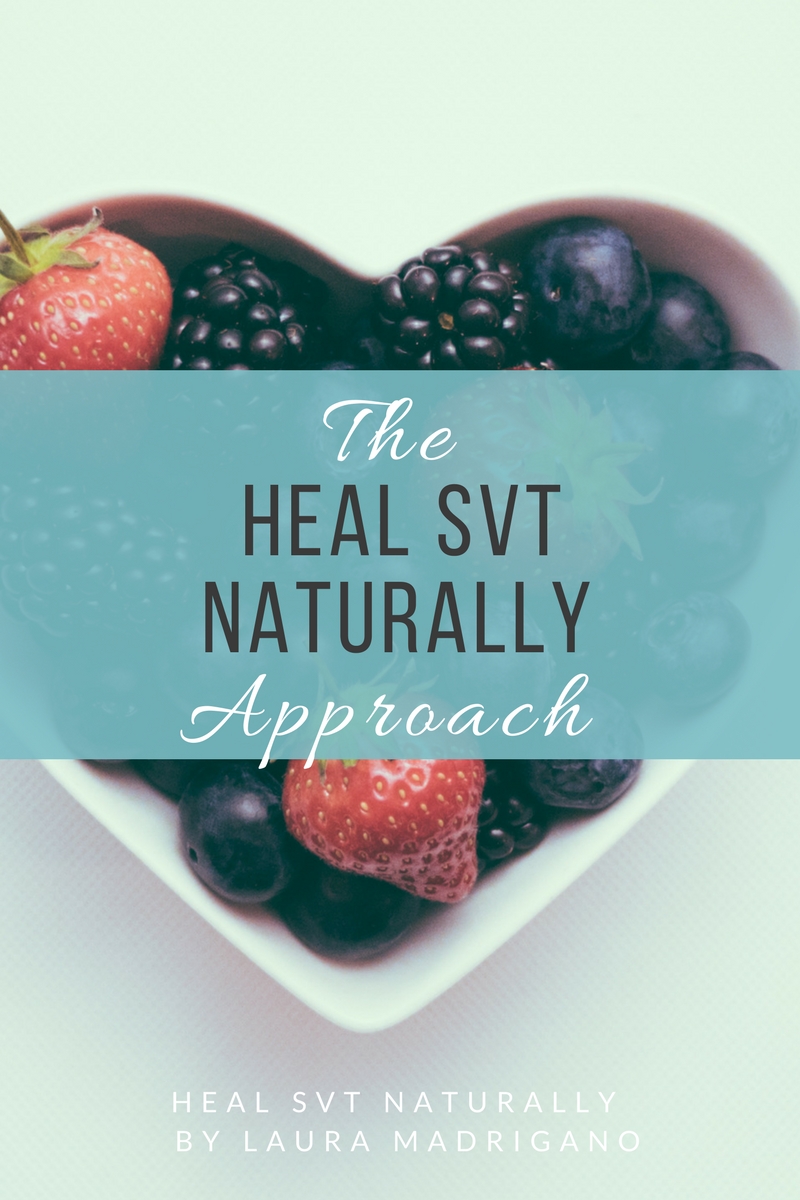 #2 Learn all the basics...
The Heal SVT Naturally Approach: A New Way to Empower Yourself Through Your Journey of Healing
Are you ready for a WHOLE NEW WAY to Navigate your Supraventricular Tachycardia?
Open Your Mind, Become Self-Empowered and Discover New ways to Manage Your SVT.
Whether you were recently diagnosed with SVT, or have suffered with it for years, you likely feel discouraged and concerned about your ability to manage your condition and wish that there were more treatment options available for you. If you are interested in a new approach to SVT that could not only free you from episodes but also the worry, fear and restrictions that come along with SVT, then you are in the right place!
My journey with SVT has led me through traditional cardiology and alternative approaches. This guide brings my personal and professional experience, research, and Heal SVT Naturally approach into one concise place. It is meant to help you learn everything there is to know about navigating your SVT, and fast! The Heal SVT Naturally Approach introduces you to a completely different version of understanding and managing SVT:
Here is what you will learn in this guide: 
The differences between traditional cardiology and integrative healing
The introduction to the Heal SVT Naturally Approach
The SVT Healing Spectrum
Where you can look for opportunities to prevent acute epsiodes
What SVT triggers and how to mitigate them
The CORE FOUR: ROOT CAUSES of SVT and what to do about them
How to  stop an SVT episode.
Food Tracking
The importance of a long-term SVT prevention plan.
To view SVT as an opportunity to assess the quality of your overall health and happiness.
How to view SVT as a friend and a barometer.
I want it!
"I have dealt with svt many years ,I can't tell you how much your site has helped me.It is so great knowing there is other people that deal with it too.I remember the first time I was in the hospital in ICU the Dr came in and said what you have we don't know a lot about.That was 27 years ago.  Im so glad Laura took the time to do this site.It not only helps physically but emotionally too.Your a very special life coach! I Thank you from the bottom of my heart!"
Kathy
Want more HEAL SVT NATURALLY delivered to your inbox each week?
Sign up for the Heal SVT Naturally Newsletter snd Get my TOP TEN TIPS to Heal SVT Naturally for FREE
Sign Up HERE