Welcome. New to Heal SVT Naturally?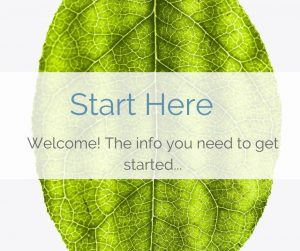 Check out this new "Start Here" page on the website for all of the info you need to get started on your healing journey.
I created this brief introduction page which has links to the articles that will be of interest, my FREE e-guide and links to helpful resources.
Thank you for being here, and I hope you find these resources useful!
xo
Laura
More Heal SVT Naturally RESOURCES for You:
Get my TOP TEN TIPS to HEAL SVT NATURALLY a free 14 page e-guide when you sign up for my email list for FREE HERE
The SVT Prevention Diet e-guide, GET IT HERE
Heal SVT Naturally INSTAGRAM page HERE
Join The Heal SVT Naturally Private Facebook Group HERE
Journaling TOOLS: SVT Journaling Page HERE
Learn more about The Heal SVT Naturally Self Empowerment E-guide series HERE
Like and follow my personal Heal SVT Naturally FB Page HERE
Please comment below with any questions. I LOVE to hear from you and try to answer as many q's as possible!