I cannot tell you how happy these reviews about The SVT Prevention Diet E-guide make me feel. Thank you!!!
The SVT Prevention Diet E-guide is a 200 page Digital download that will help you learn everything you need to know about how to use Diet for SVT Prevention and Management.
REVIEWS:
"The e-guide was so helpful…and I learned so much about what could be causing the SVT and how to get my body back in balance. So many questions that I had about SVT were answered."
"I love the information and it makes so much sense! The organization of it is very well thought out. It is practical, detailed and succinct. I will refer to it often and can turn to a section easily if I need self-care reminders!"
"This guide lives in a special place near my journals, vision boards, meditations, music, photos, candles, yoga and recipe books!"
"Regardless of what health issue you may be facing, this guide will help you on all levels . It could actually be titled nutrition 101."
"NOW … all I do is think about inflammation from eating a certain thing or a certain way together with feeling a certain way (stress, lack of sleep, being angry perhaps). I have learned so much about inflammation from Laura. Doctors don't mention inflammation much at all but it is A BIG THING!!!"
"It over exceeded my expectations"
"This e-guide exceeded my expectations. It was so comprehensive and detailed!!!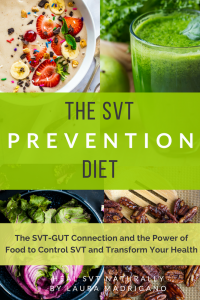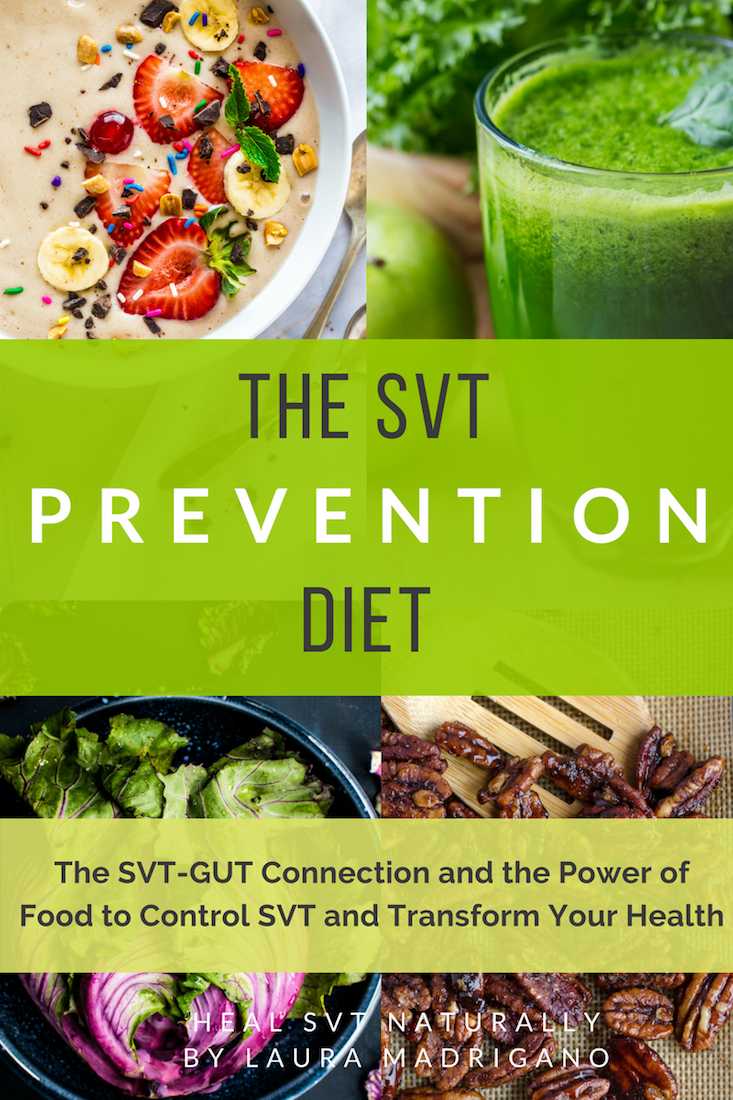 "I learned how to prevent SVT from the get-go instead of thinking only about treatment(s). For me I now think that I am a "food processor". From what goes in and helps the body, heart and mind to chewing and letting the body do the work."
"I would have wanted this info when I was a lot younger. So, in turn, it is only good news to share with people!!! Spread the word and help others!!!!"
"This e-guide delivered on it's promise and was Worth EVERY penny!"